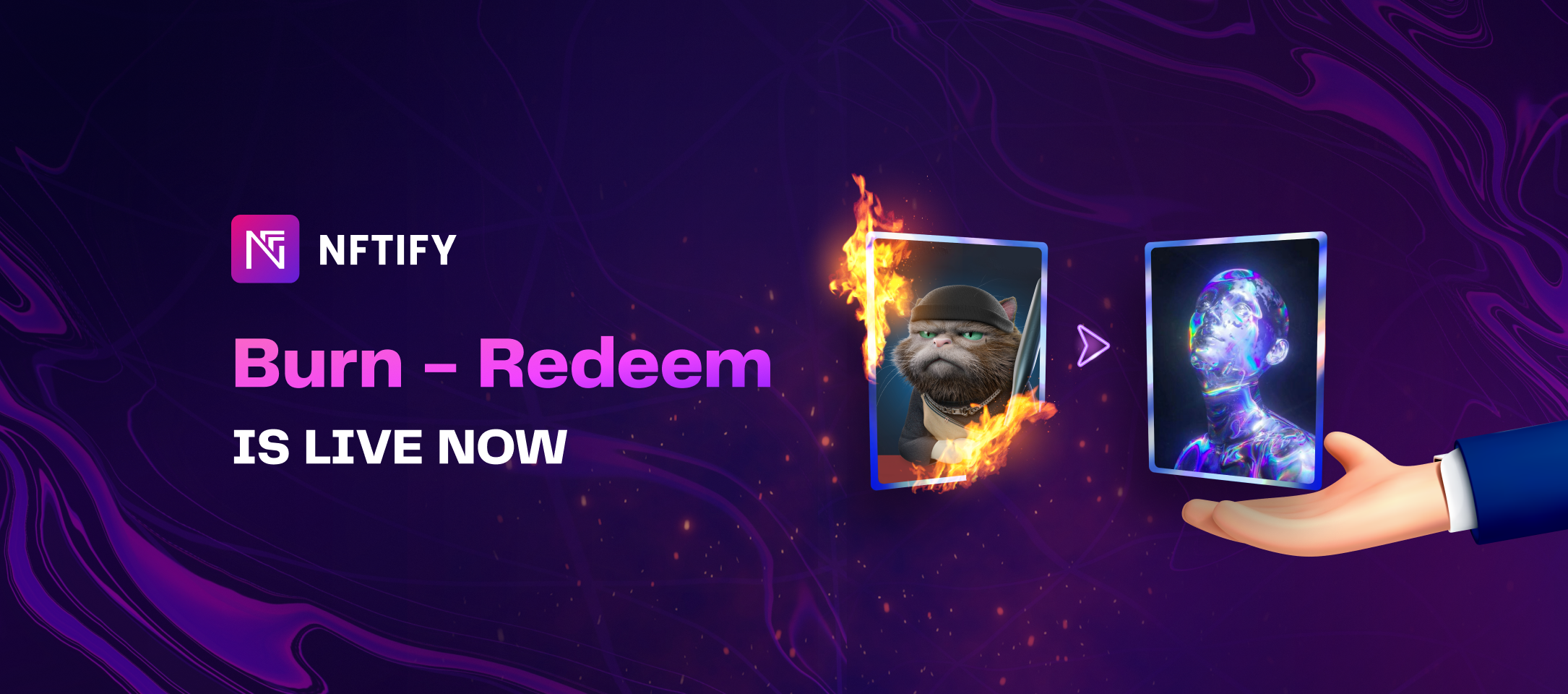 Burn-Redeem is a new selling feature on the NFTify professional plan that allows collectors to Trade in previously bought NFTs to get new and potentially higher value or more exclusive NFTs from sellers.
This process involves "burning" the current NFTs, meaning they are essentially destroyed or removed from circulation, and then redeeming the new NFT in exchange.
The Burn-Redeem feature provides an interesting way for collectors to acquire new and rare NFTs without having to actually spend money to buy them. It also creates a sense of excitement and exclusivity around certain NFT drops, as collectors rush to obtain the necessary tokens to participate in the Burn-Redeem event.