Step 1: Navigate to the Burn-Redeem page and choose the "Create event" button

Step 2: Provide the necessary information including photo preview, event name & description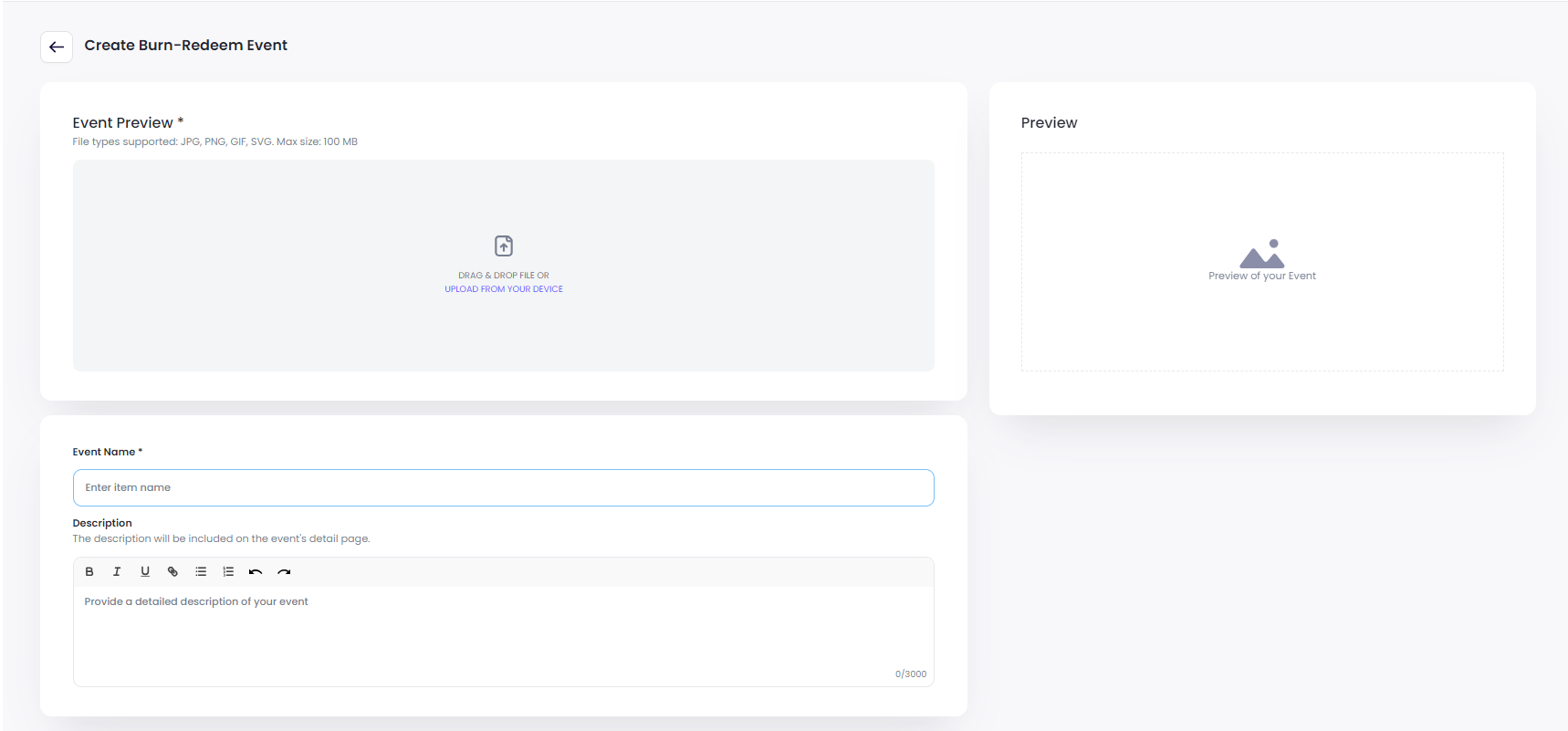 Step 2: Choose Burning NFTs
Click the "Select NFT" button to bring up a pop-up. From there, choose one or multiple NFTs to burn. You can use the search bar or filter to find the right one, then click "Select" to complete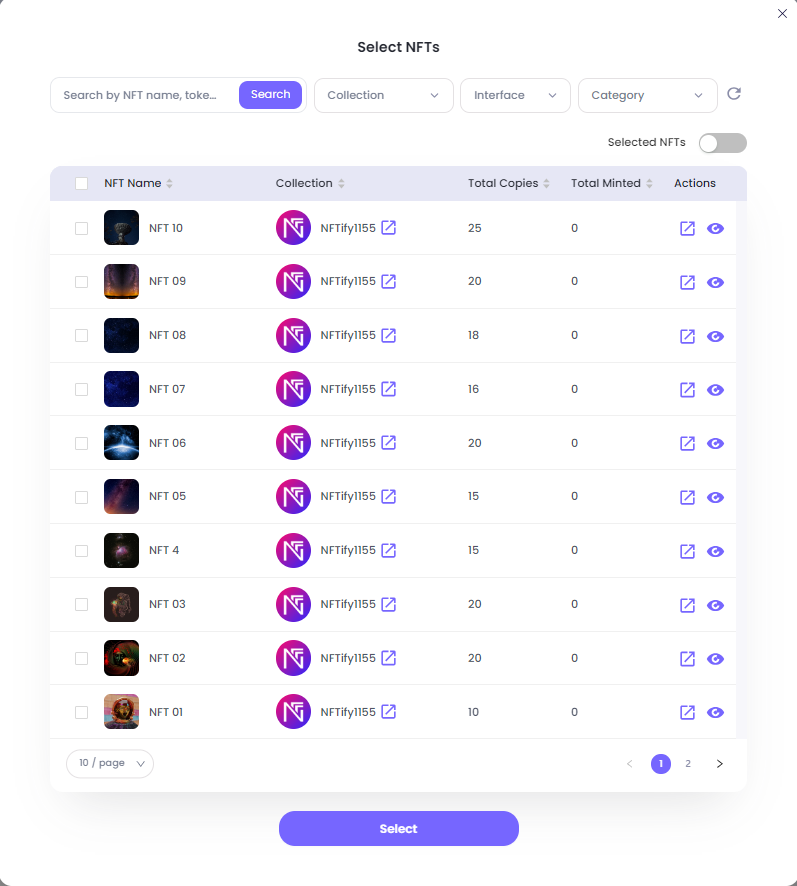 Enter the burn quantity for each NFT. Keep in mind that the burn quantity is the number of NFTs required for a buyer to redeem a new one, and it cannot exceed the total supply.
Max burnable times = total supply divided by burn quantity quantity (rounded down to the nearest whole number).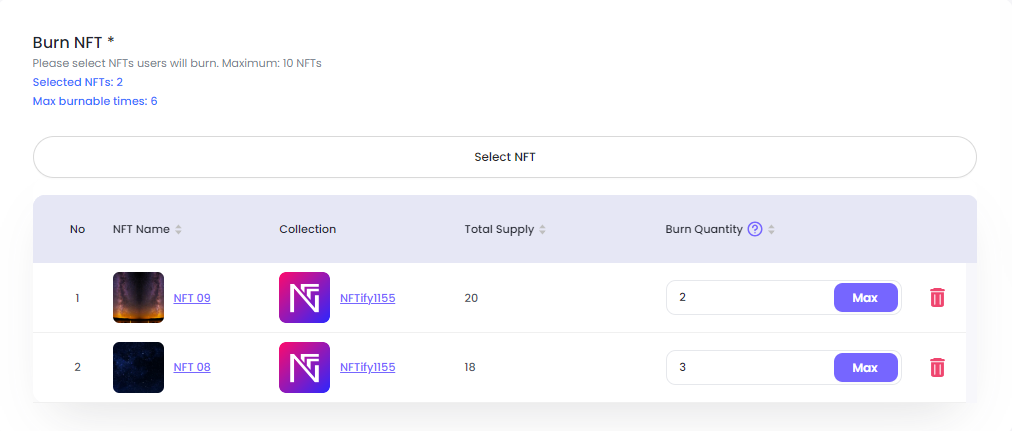 📌 Please keep in mind that if you select NFTs with the "off sale" status, you must put them up for sale immediately after creating a burn-redeem event.
Step 3: Choosing Your Redeemable NFT
Click the "Select NFT" button to bring up a pop-up. Choose only one NFT to redeem, and keep in mind that only off-sale items are available. You can use the search bar or filter to find the right one, then click "Select" to finish.
📌 Please note that you cannot select the NFT that has already been burned above
Enter the "Redeem Quantity", ensuring that the "Max redeemable times" equals "Max burnable times."
Calculate the "Max burnable times" by dividing the total supply by the burn quantity (rounded down to the nearest whole number).

Step 4: Setting Event Duration and SEO Visibility
Set the duration for your event. You have two options: unlimited or set the start and end time.
If you want to limit the attendees of this event, activate the whitelist and choose the available ones.
You can improve your event's visibility by doing SEO. Click "Edit Listing" and fill in the page title, description, and URL.