Register for an NFTify store account is easy! Follow these steps below:
Step 1: Visit https://nftify.network/register
Step 2: Create an account by entering your email address, password, referral code (optional)


Step 3: Enter the Verification Code that was sent to your email address in order to verify your account.

Tip: If you don't see the email in your inbox, make sure that you provide the correct email address or check the junk/spam folder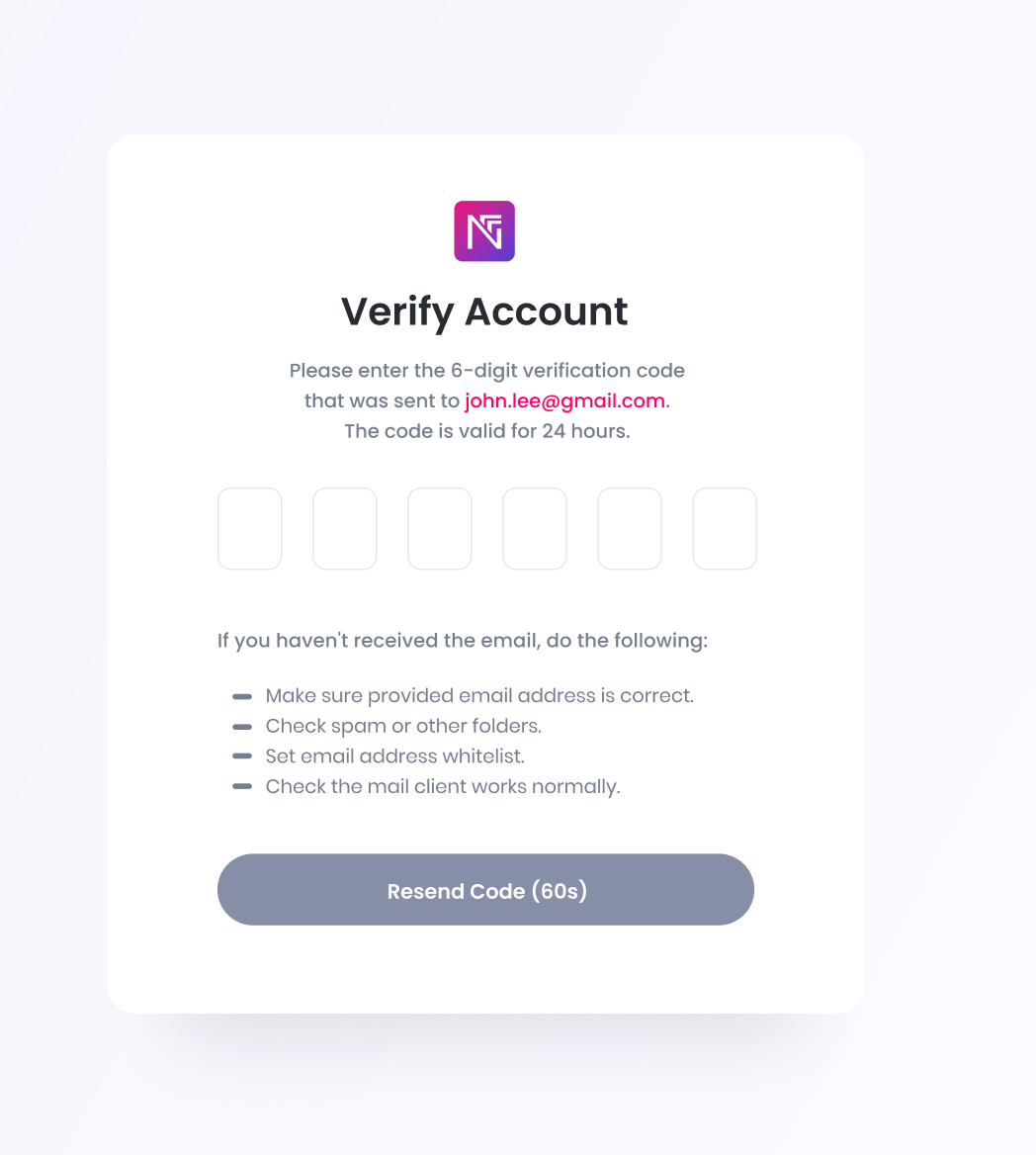 Step 4: Create your store by entering your store name, subdomain and choosing a blockchain network


Step 5: Connect Metamask with NFTify ( if you have any issues with connecting your wallet, refer to Connect wallet article).

Tips: Please make sure you already downloaded Metamask extension on your web browser. If you has not installed Metamask, go to https://metamask.io/download.html

Step 6: Provide your information for us to contact you. You can always change this later.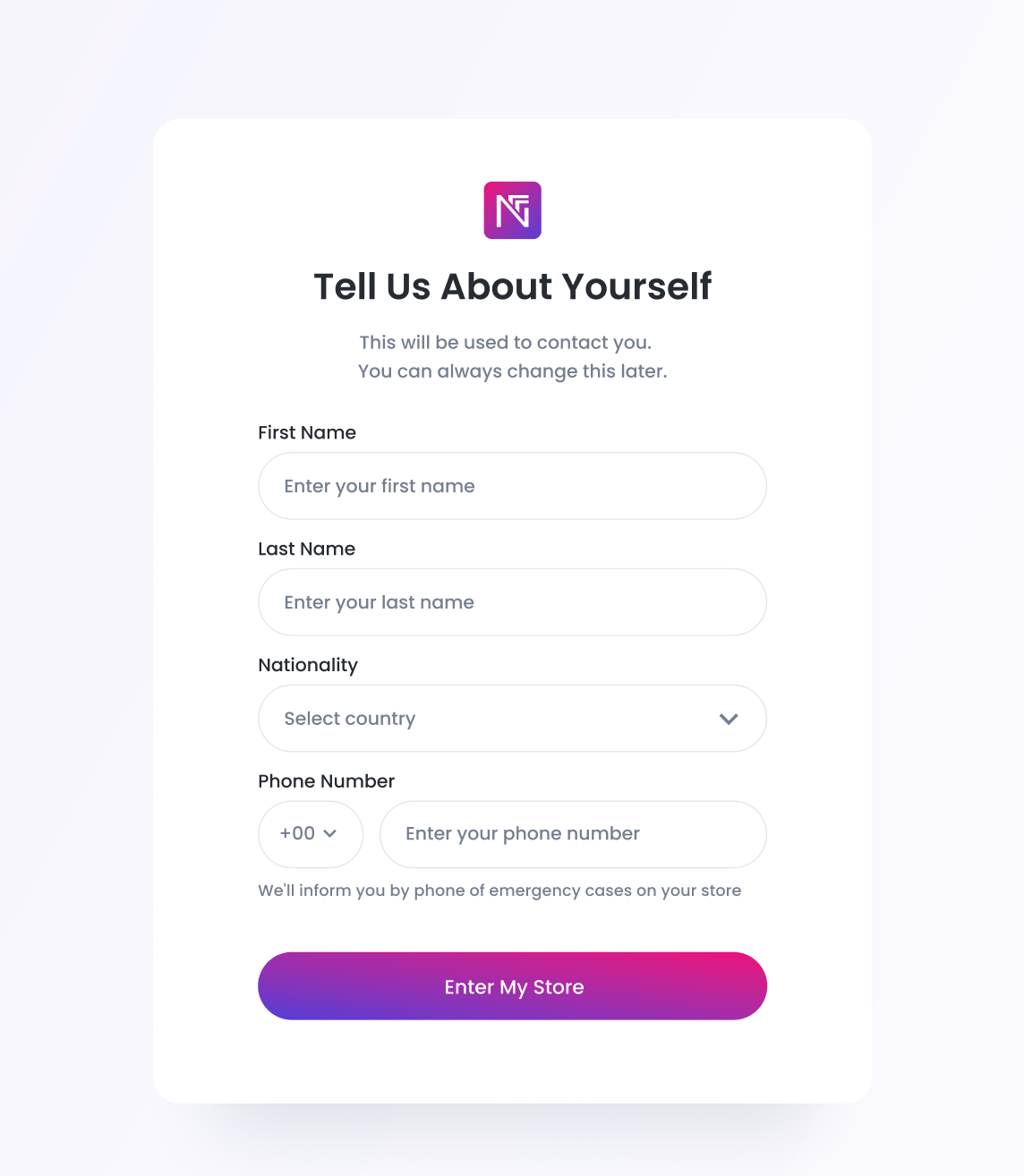 Step 7: Select at least one NFT category to generate a suitable store for you. Click on Let's go to access your Store Admin site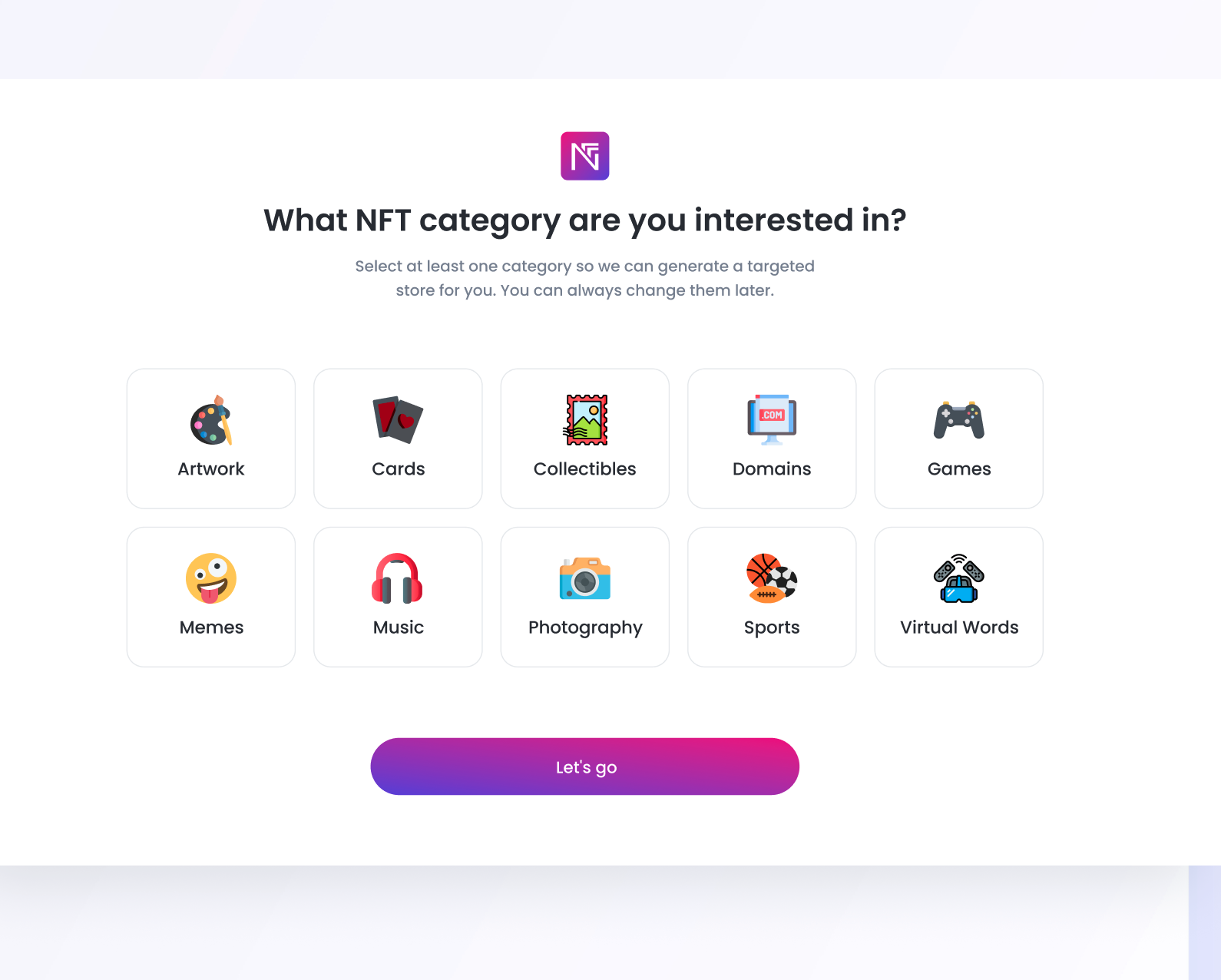 That's all. Registration is completed!