Now you are all signed up, it is time to customize your own theme!
This is the theme customers see when they visit your store.
By default, stores begin by wearing the Default theme made by NFTify. This is a great time for you to customize your store's theme for sharing your brand identity.
To edit the Theme:
Step 1: Visit https://nftify.network/store
Step 2: On Store Admin page, choose Website --> Themes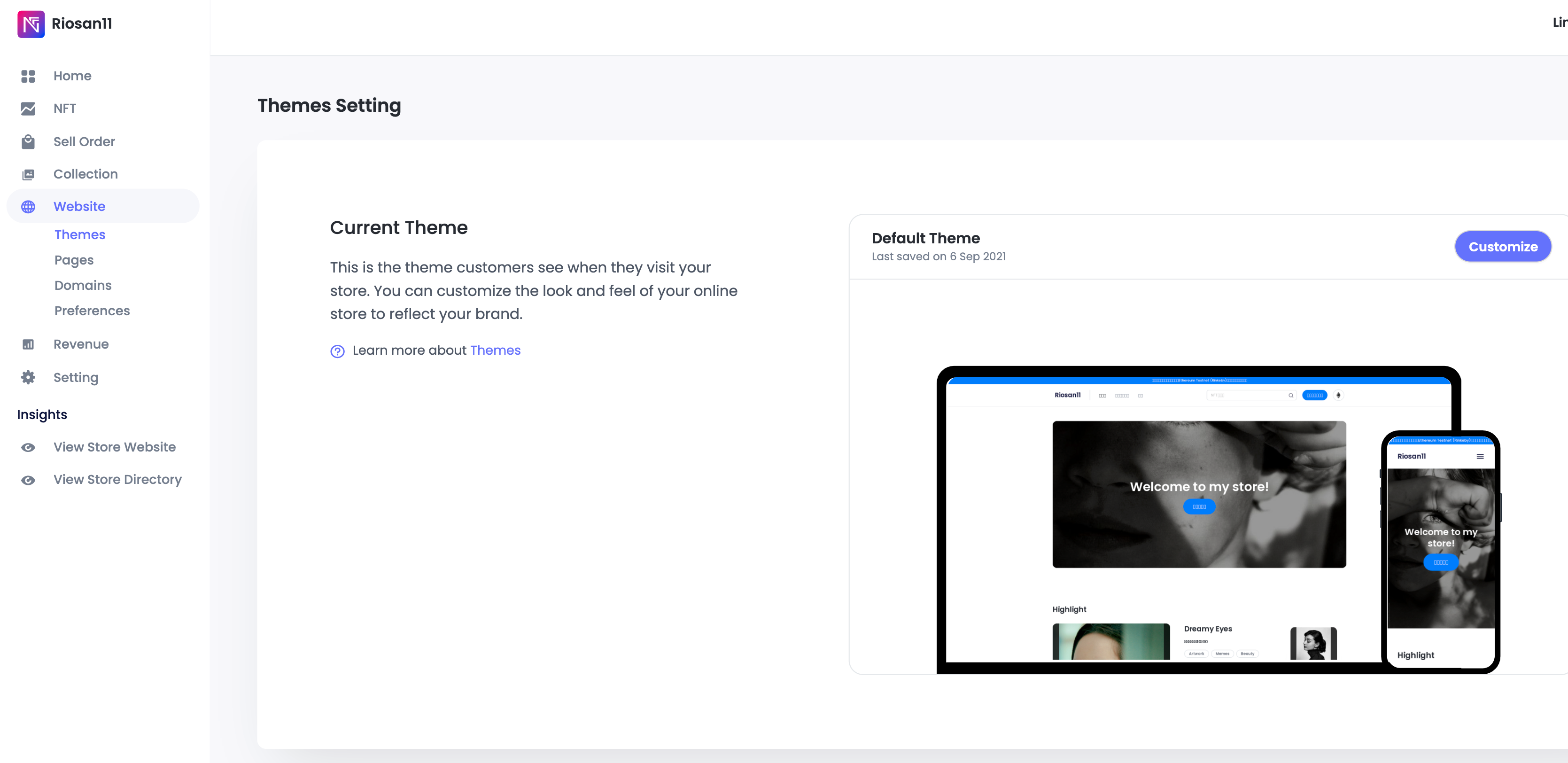 Step 3: Click on Customize and your journey of building a unique online store start from here!