To Cancel a Sell order, you need to ensure that Sell Order Status is Active.
Step 1: On Sell Order Detail Screen, click on Action button and select Cancel Order option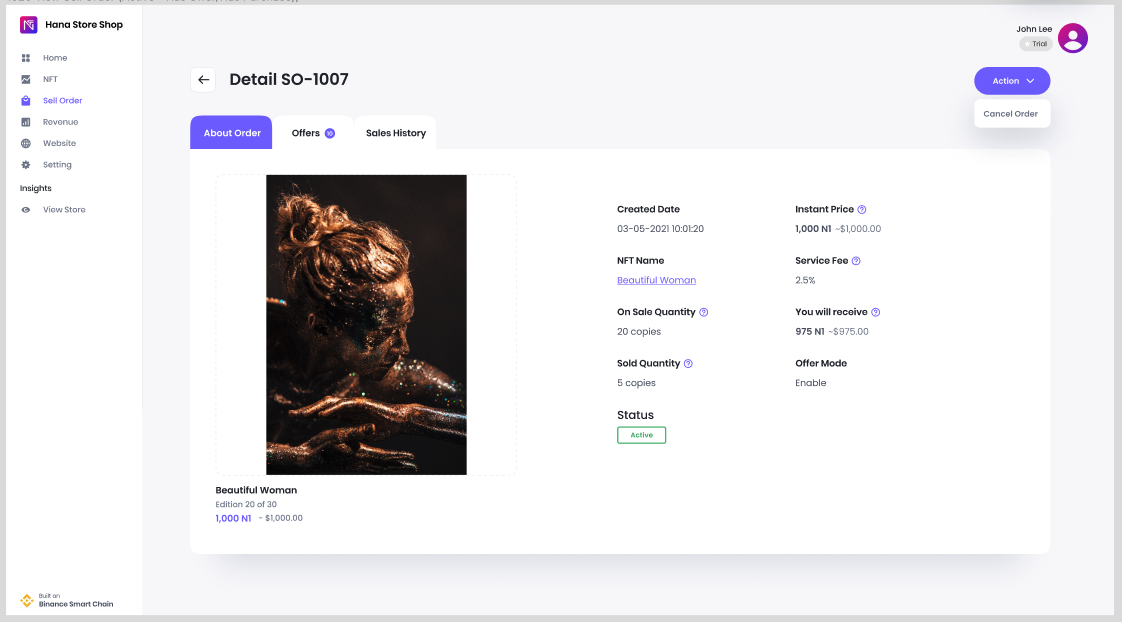 Step 2: Cancel Sell Order pop-up will be presented. If you're sure to cancel, let's click on Confirm button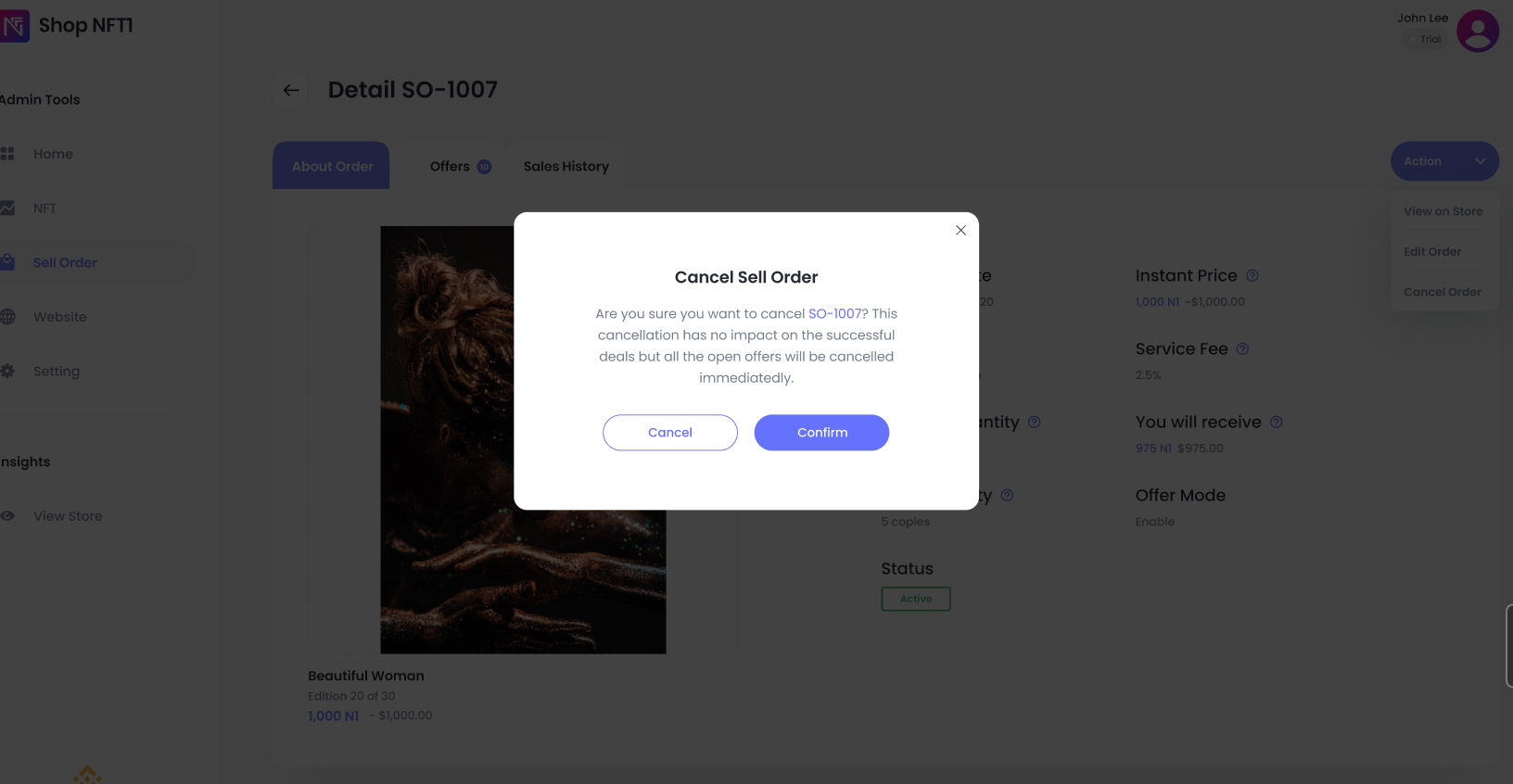 Step 3: Next, you need to Authorize your Wallet. After your wallet is authorized successfully, please confirm on Metamask to pay Gas Fee to call off the sell order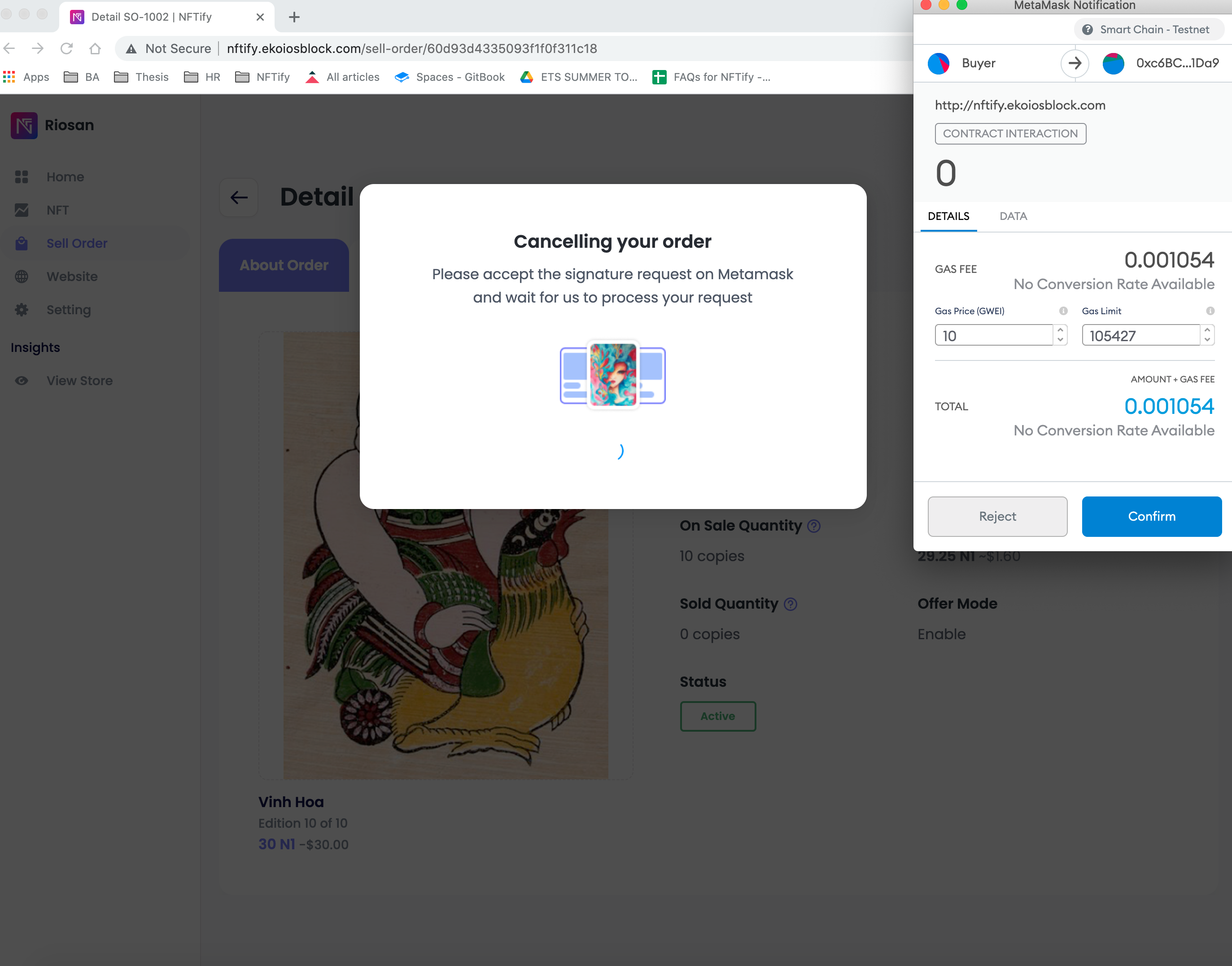 Note: Make sure that your Metamask has enough balance to pay a gas fee. In case there are offers under this Sell Order, the offer in Open status will be cancelled immediately when the Sell Order is cancelled.