There are two methods for buying NFT on NFTify:
Buy now at a fixed price
Make an offer with the seller

Note: The second form (Make offer) is only available once the sellers allow you to make an offer with their specific NFT.


For the first-time purchase, you need to pay a transaction fee of approving to spend currency in your wallet







1. Buy Now
Now, it's time for shopping your best NFT in less than 1 minute!
Step 1: To view all On-sale NFTs of the store, choose Discover tab at the top of the store web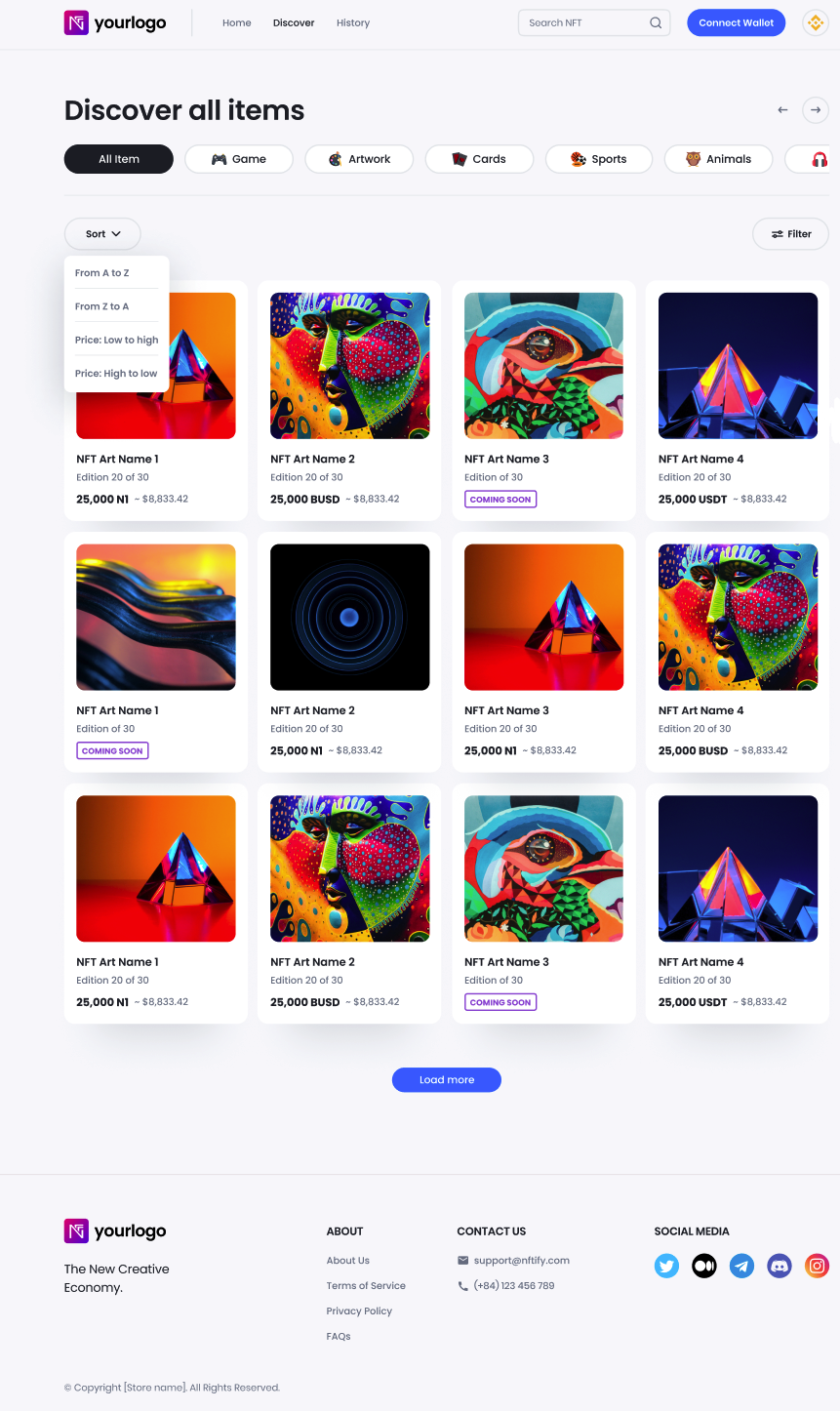 Step 2: Choose an NFT to view NFT detail and click on Buy Now button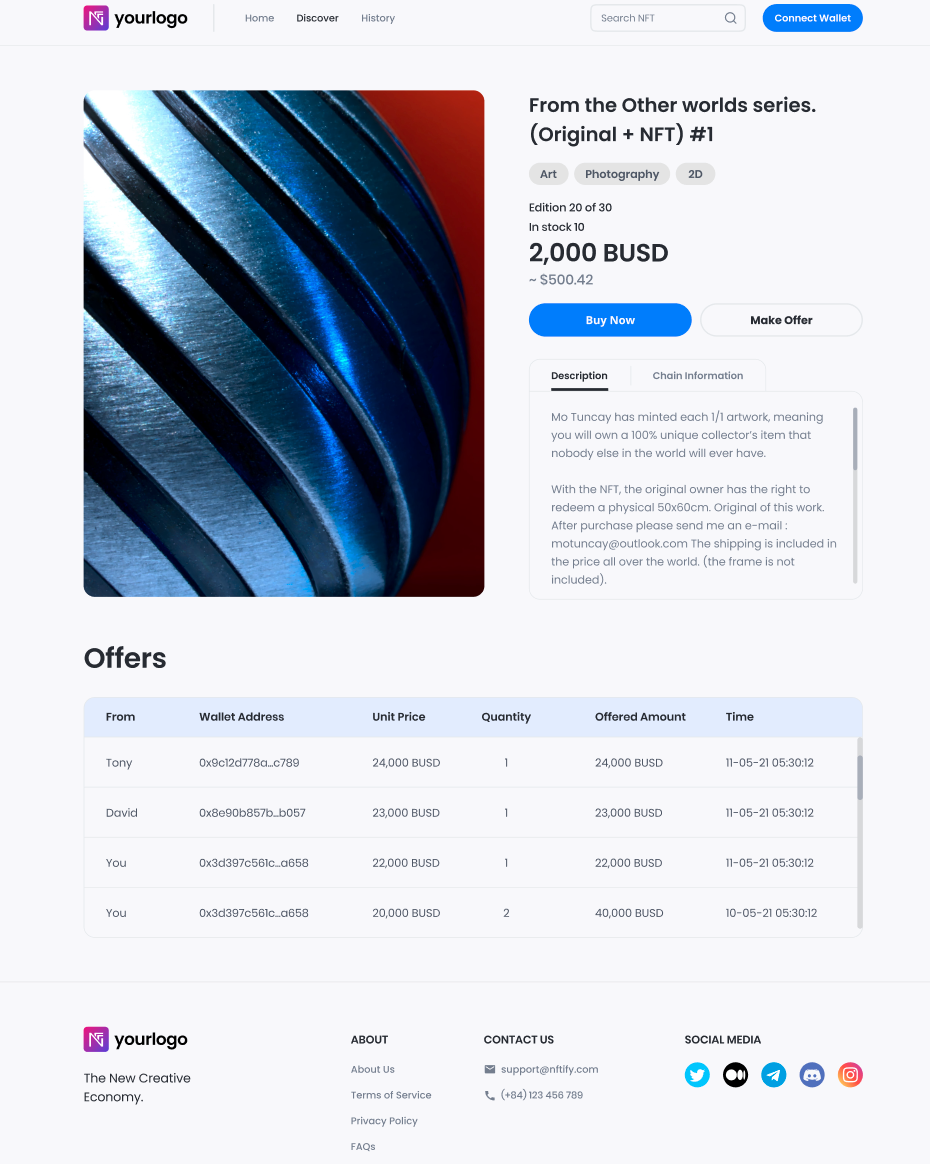 Step 3: A Checkout pop-up will emerge, enter the quantity you want to buy and click on Proceed to payment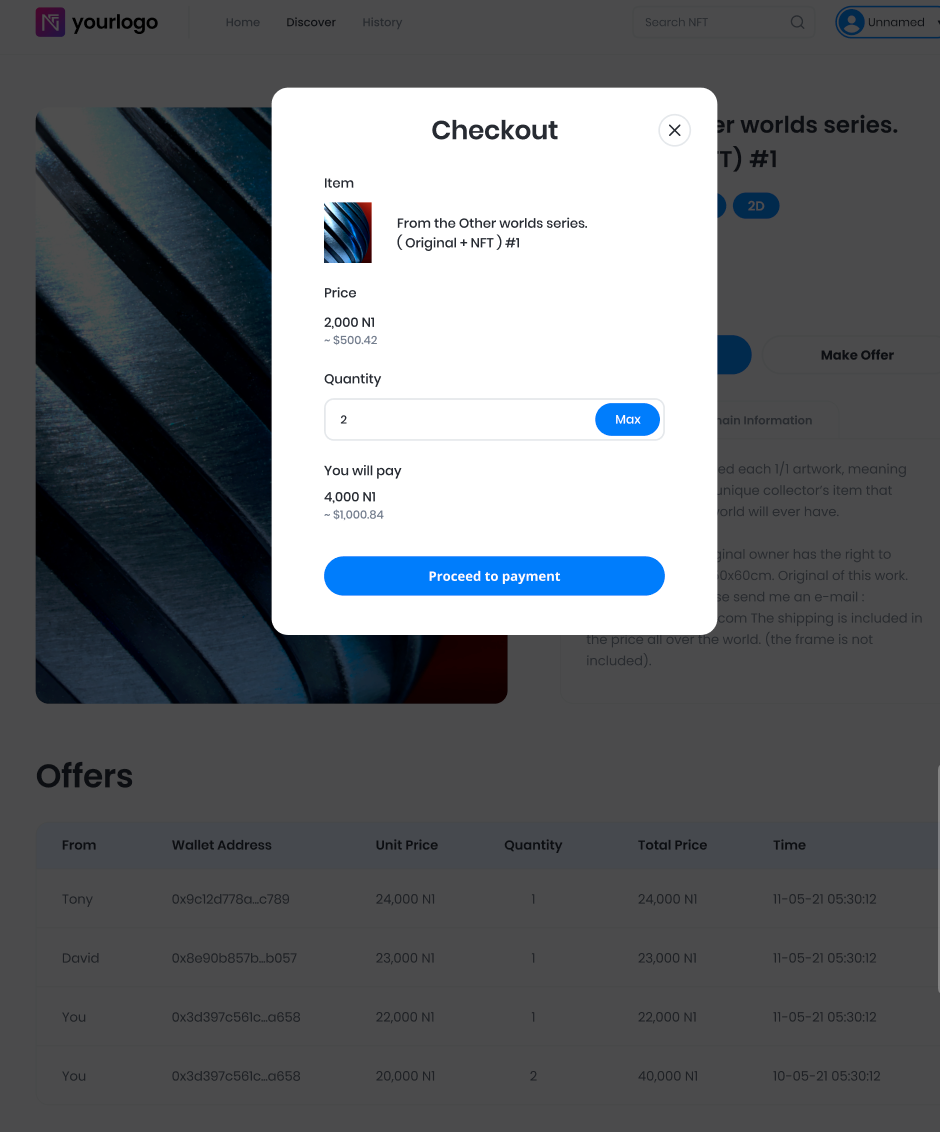 Step 4: Your account will be authorized, you need to sign on MetaMask to confirm the transaction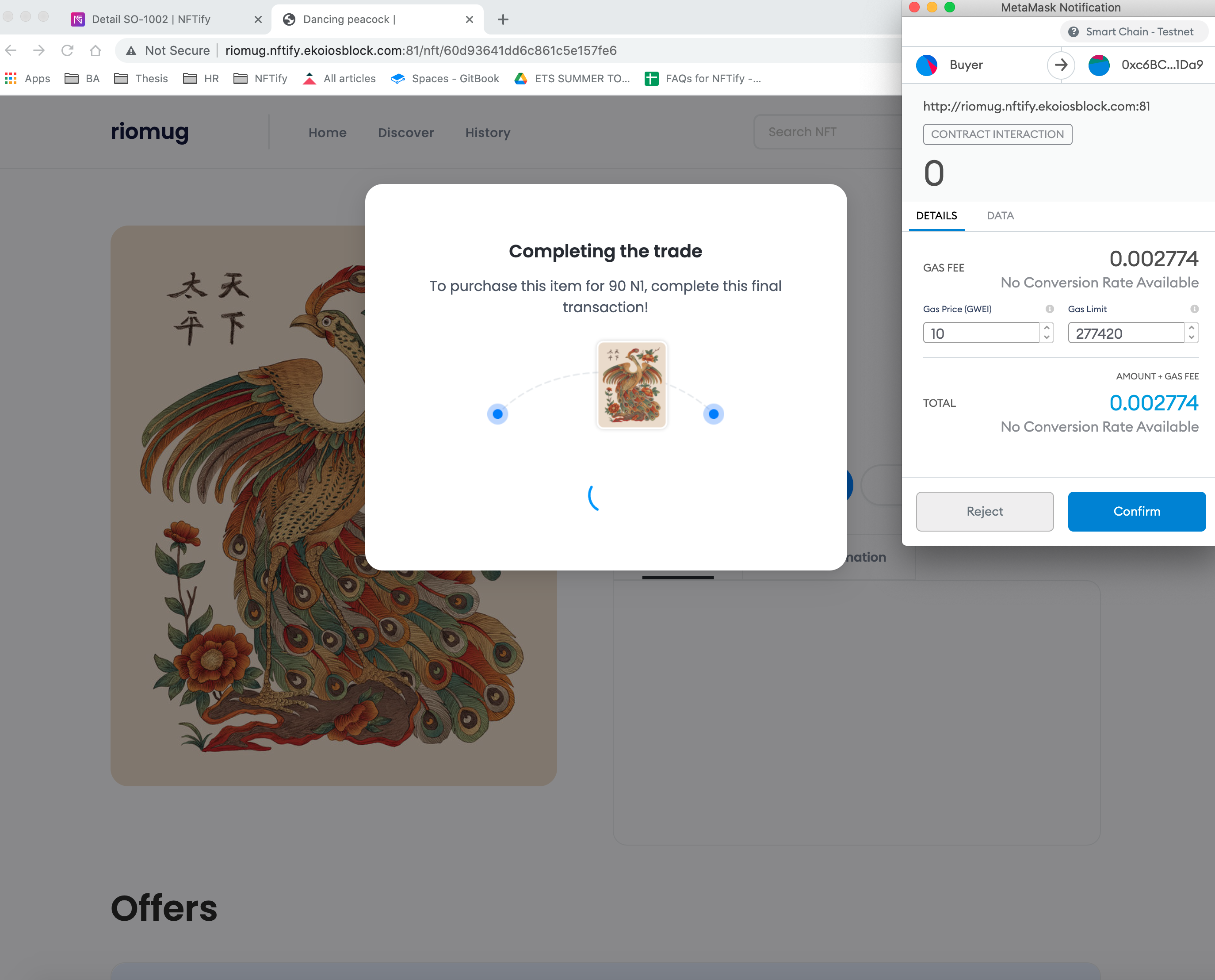 Step 5: Once your transaction is successful, you can view it on BSCscan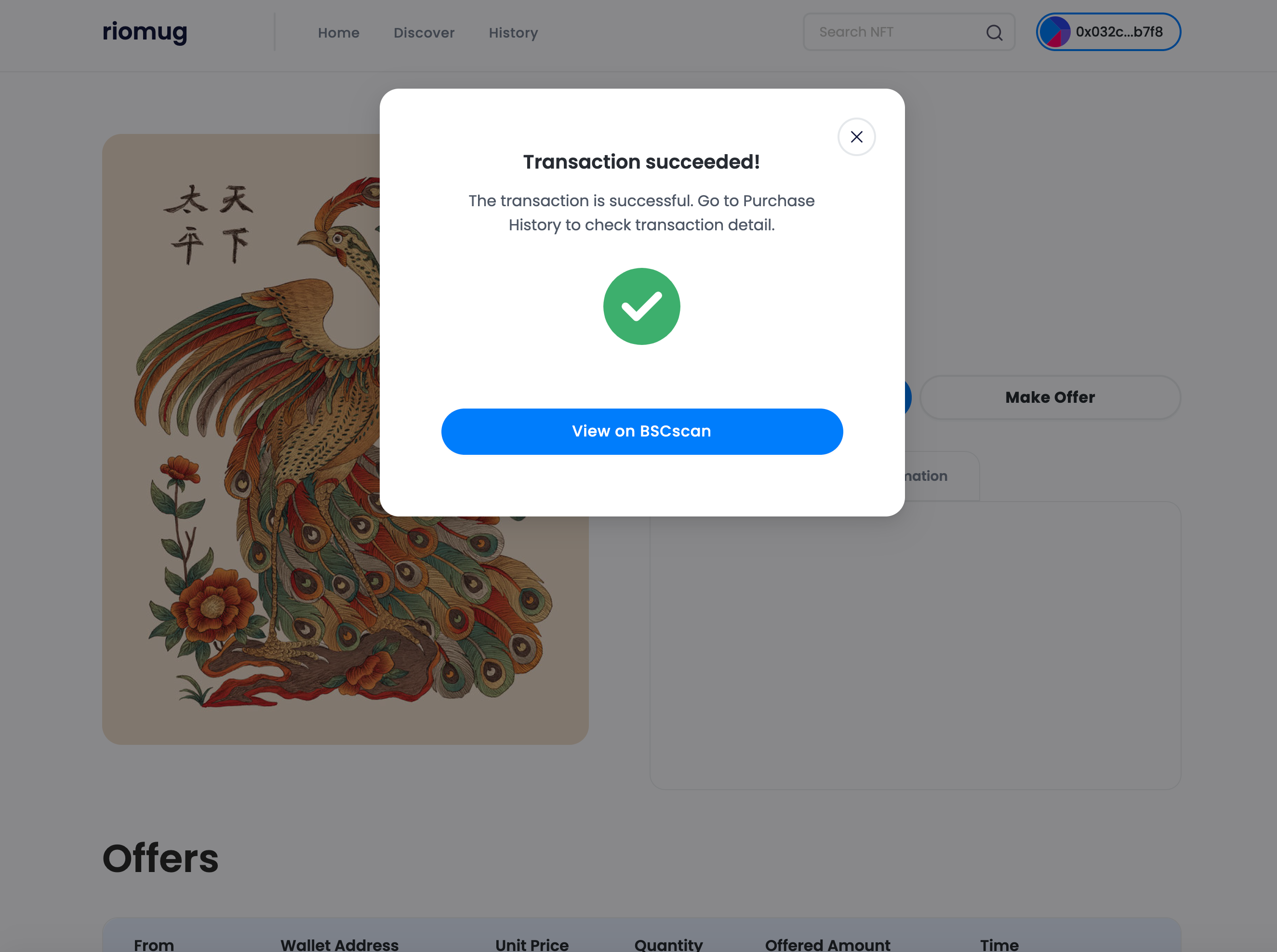 2. Make an offer
If you really love an item but still want to negotiate the price, it's the best feature for you.
You just need to follow these steps:
Step 1: Choose NFT to view NFT detail and click on Make offer button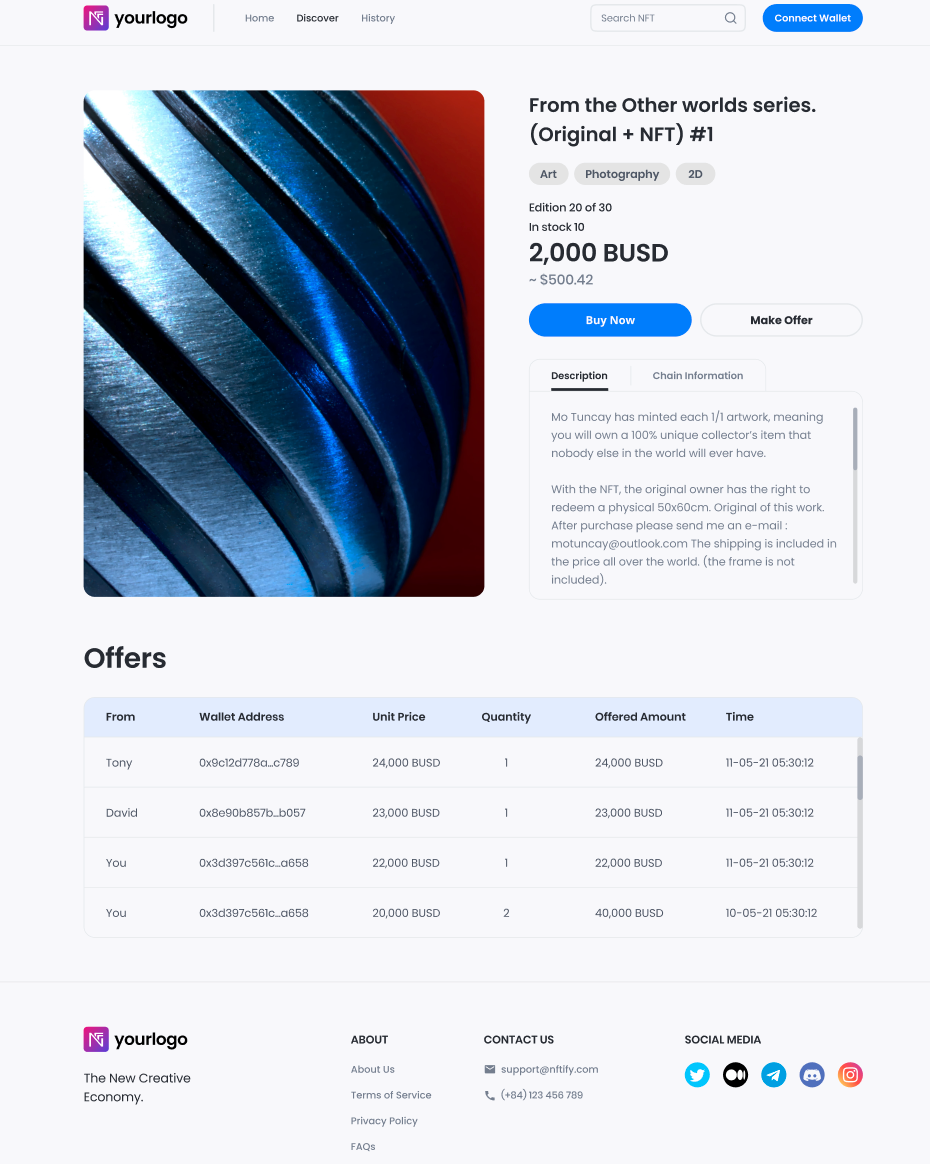 Step 2: A Make an offer pop-up will emerge, enter unit price and quantity you want to buy and click on Make offer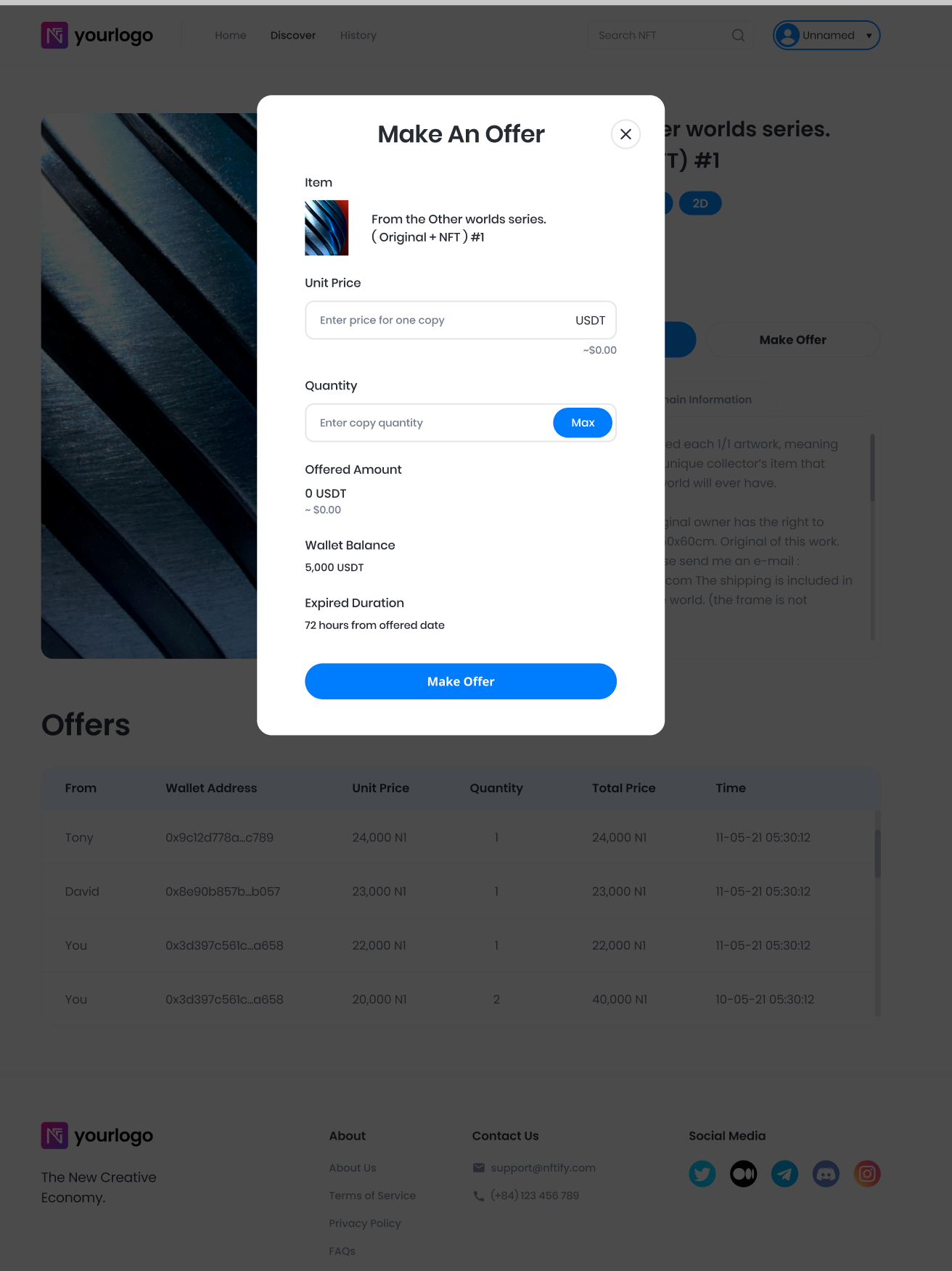 Step 3: Your account will be authorized, you need to sign on MetaMask to confirm the transaction. Once your transaction is successful, your offer is sent to the buyer and valid within 72 hours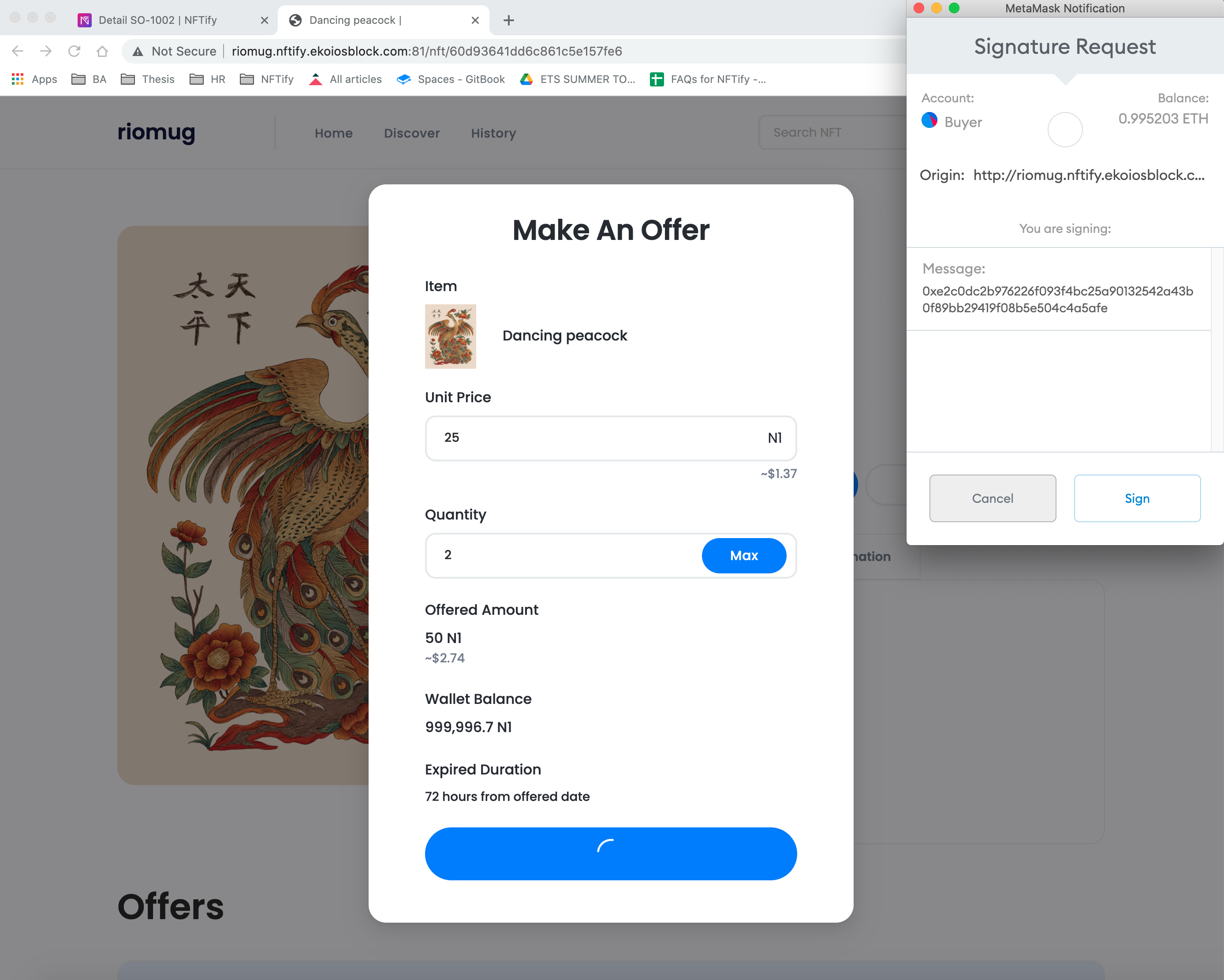 Note: Make sure that your Metamask has enough balance to pay for the NFT price and gas fee