A subdomain is a subset of your root domain that you add as a prefix to your root domain.
For example, in the URL support.nftify.network, nftify.network is the root domain and support. is the subdomain.
On NFTify Platform, you can set up your initial subdomain and change it whenever you like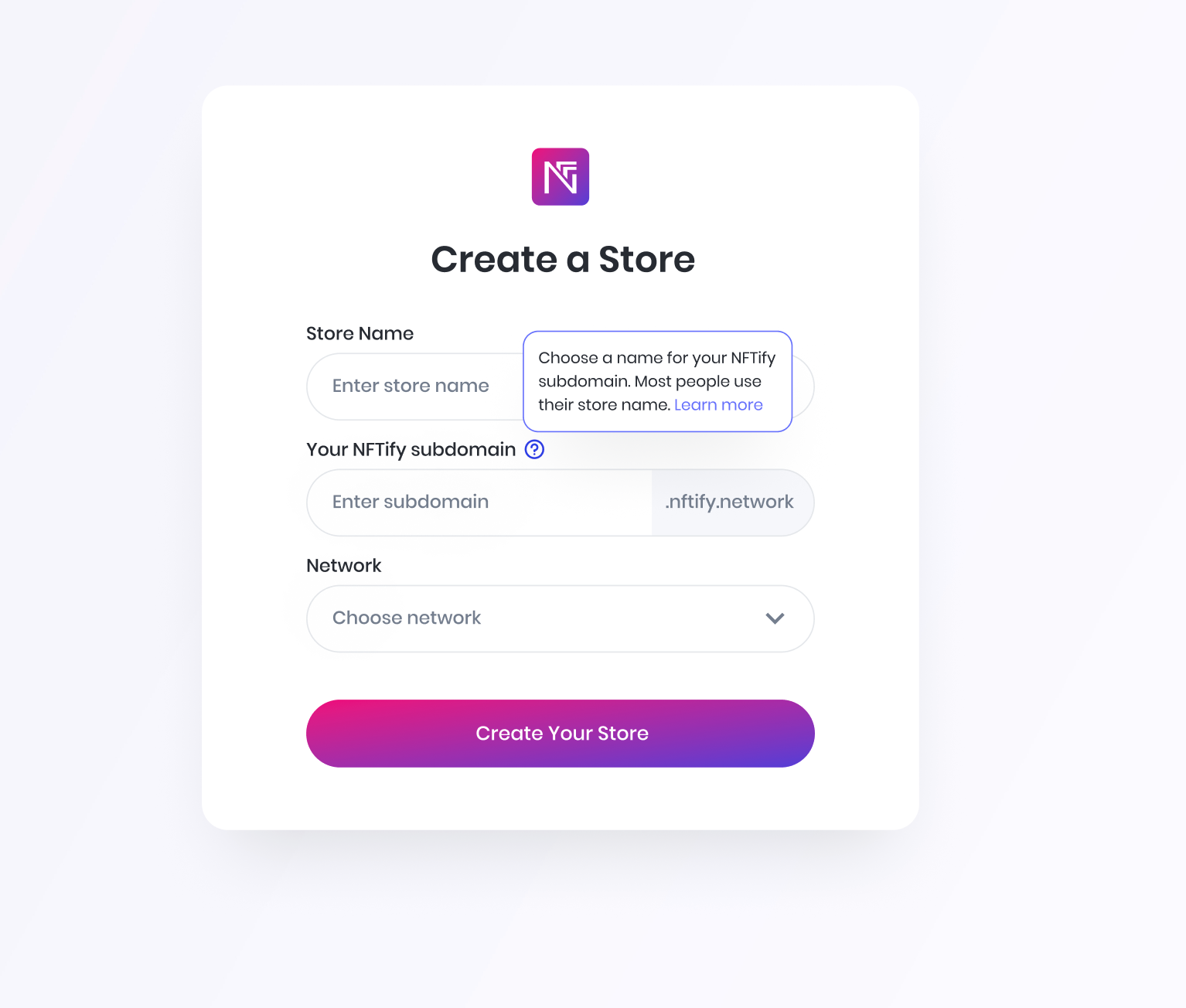 If you want to add external existing subdomains to your NFTify store, refer to Set Domain article.