After buying the NFT, you can resell it right on the NFT page. This tutorial shows you how to resell an NFT in some simple steps.
Step 1: On the NFT details page, click on Sell button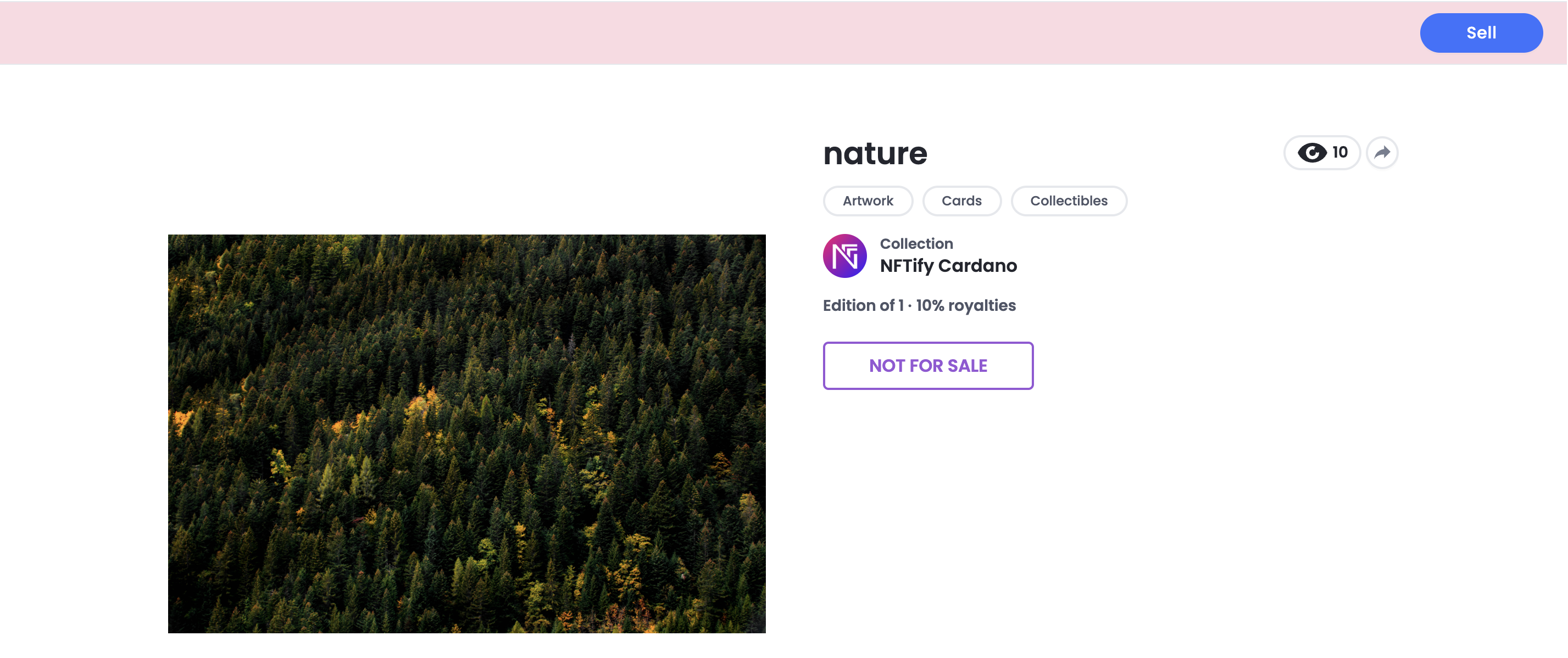 Step 2: A Sell NFT pop-up will be displayed. Enter On Sale Quantity, Instant Price, and choose ADA Token to put on sale.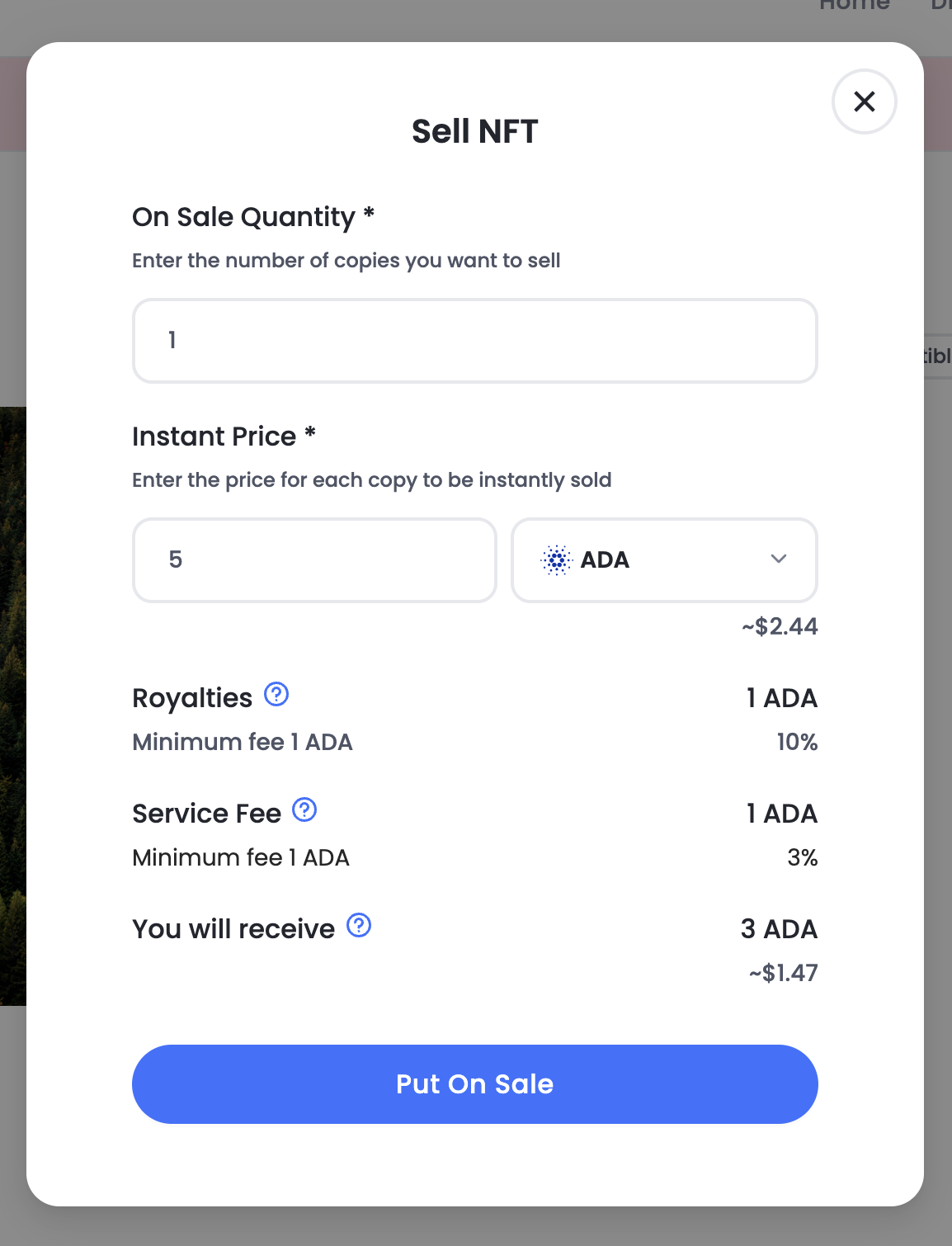 Step 3: Click Sign on Nami wallet to list your item.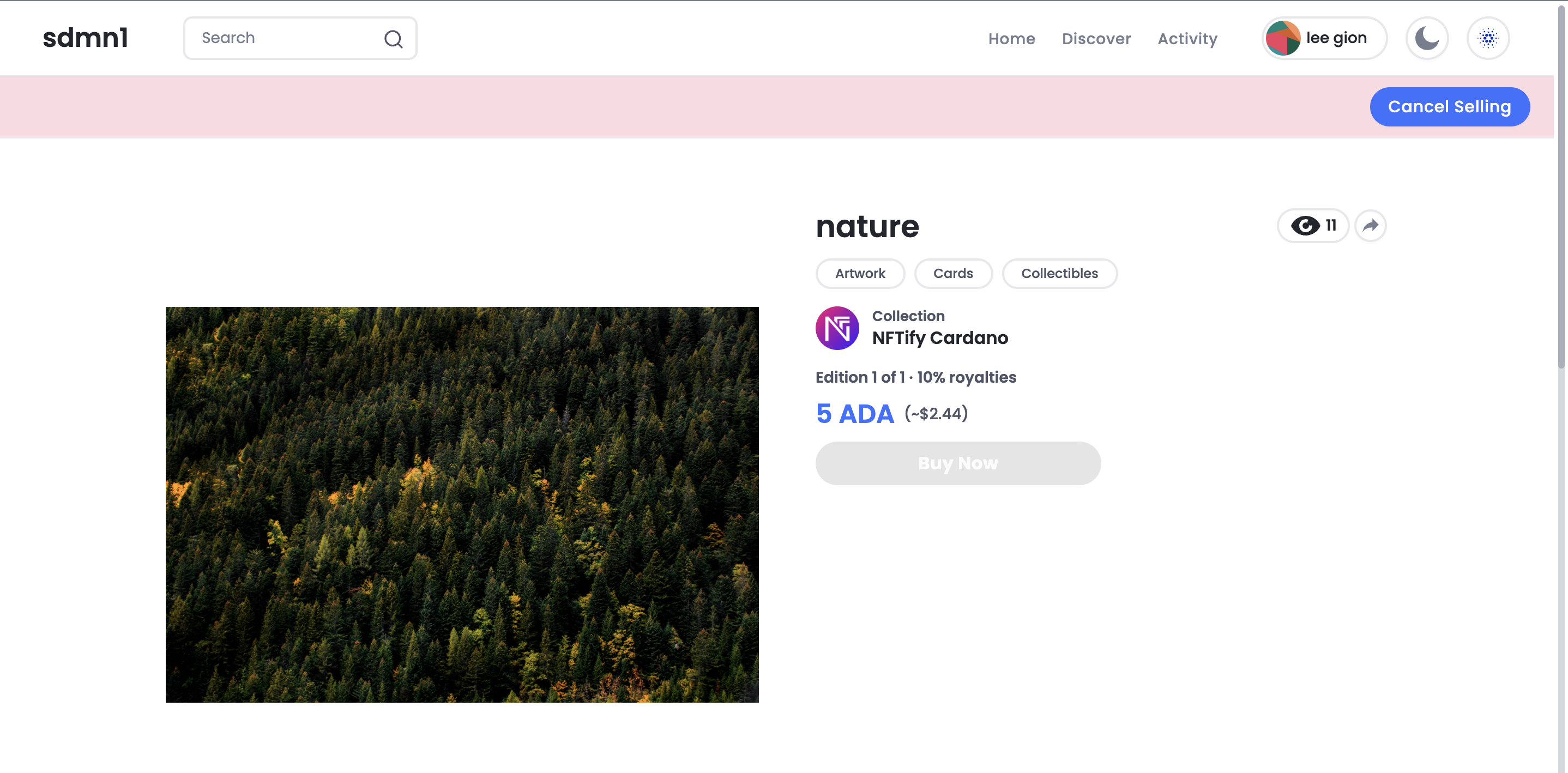 That's all done. Now you have to wait for the blockchain to process your transaction.