To view NFT:
Step 1: From your Store Admin site, go to NFT --> NFT listing. On NFT listing, it displays all your NFTs in types of Status: In Review, Rejected, On Sale, Off Sale, Sold Out and Processing.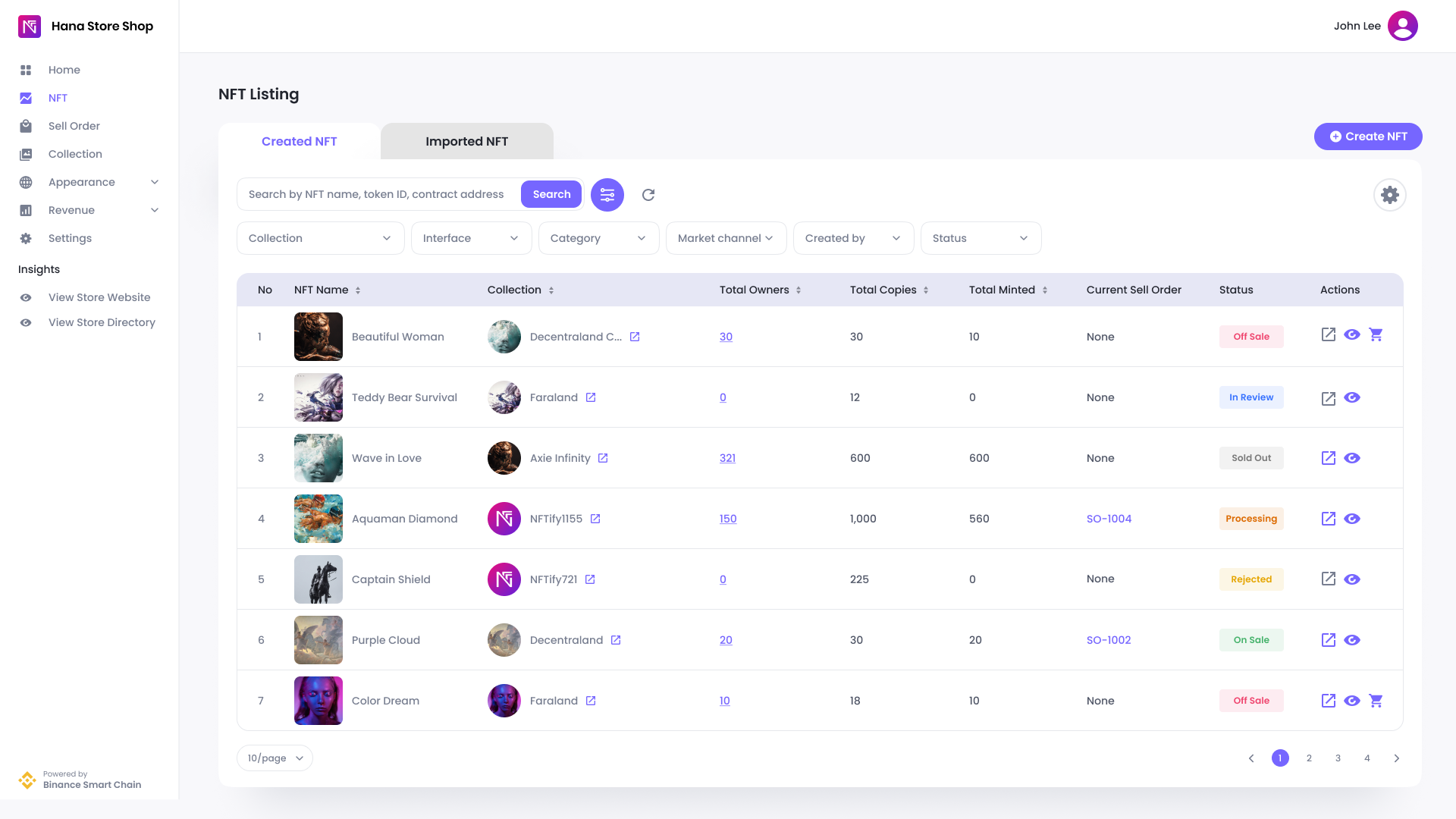 Step 2: Click on the "eye" icon under Actions column to view NFT Details. You can view all specific information of your NFT.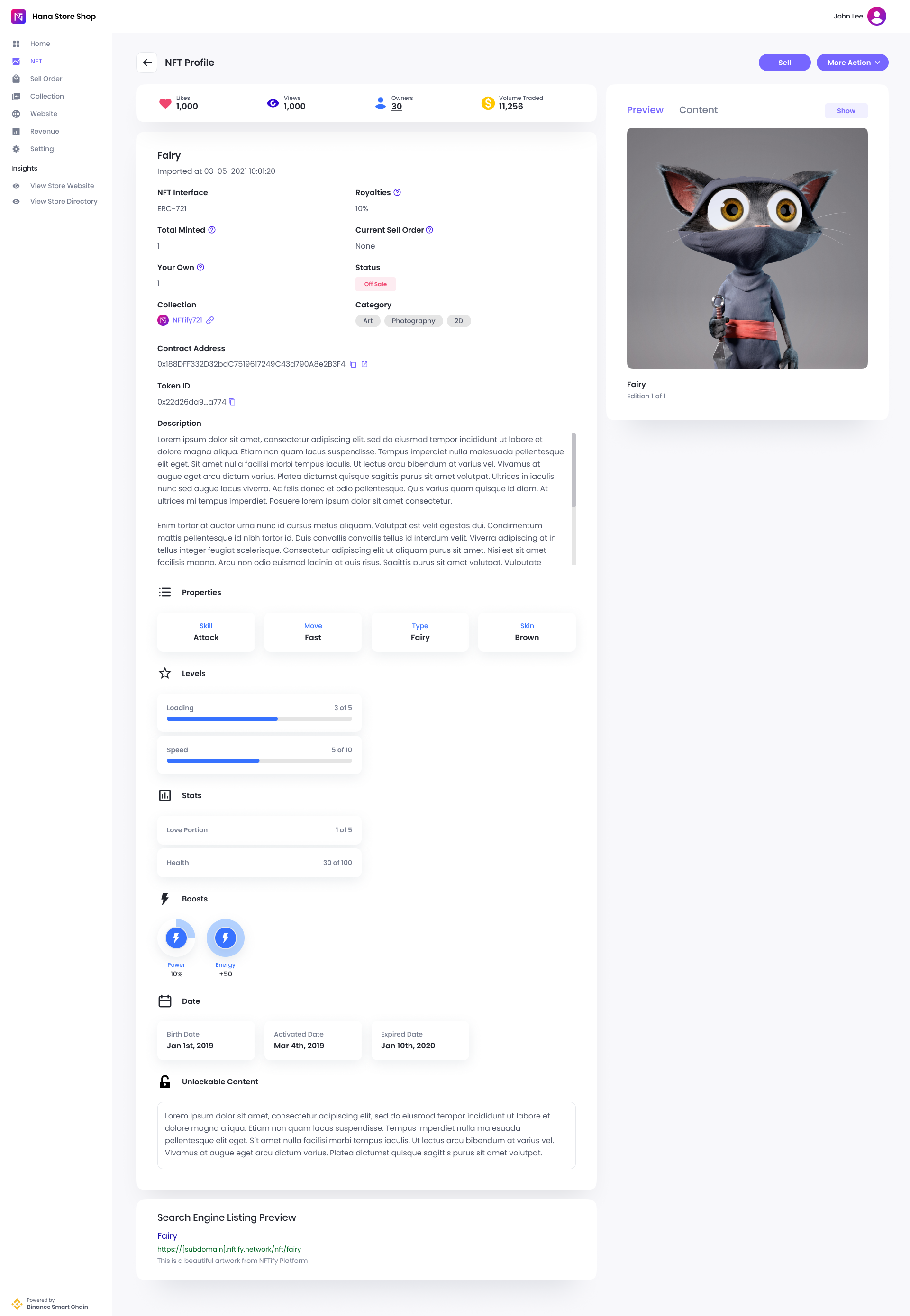 Step 3: On NFT Detail page, you can easily take action including: Sell NFT, Edit NFT, Delete NFT, View on Store and View on BSCscan.