To create your account, you just need to connect your wallet with NFTify (Refer to Connect Wallet)
Let's do some quick steps to set up your Account!
Step 1: In your Account Setting, go to My Account section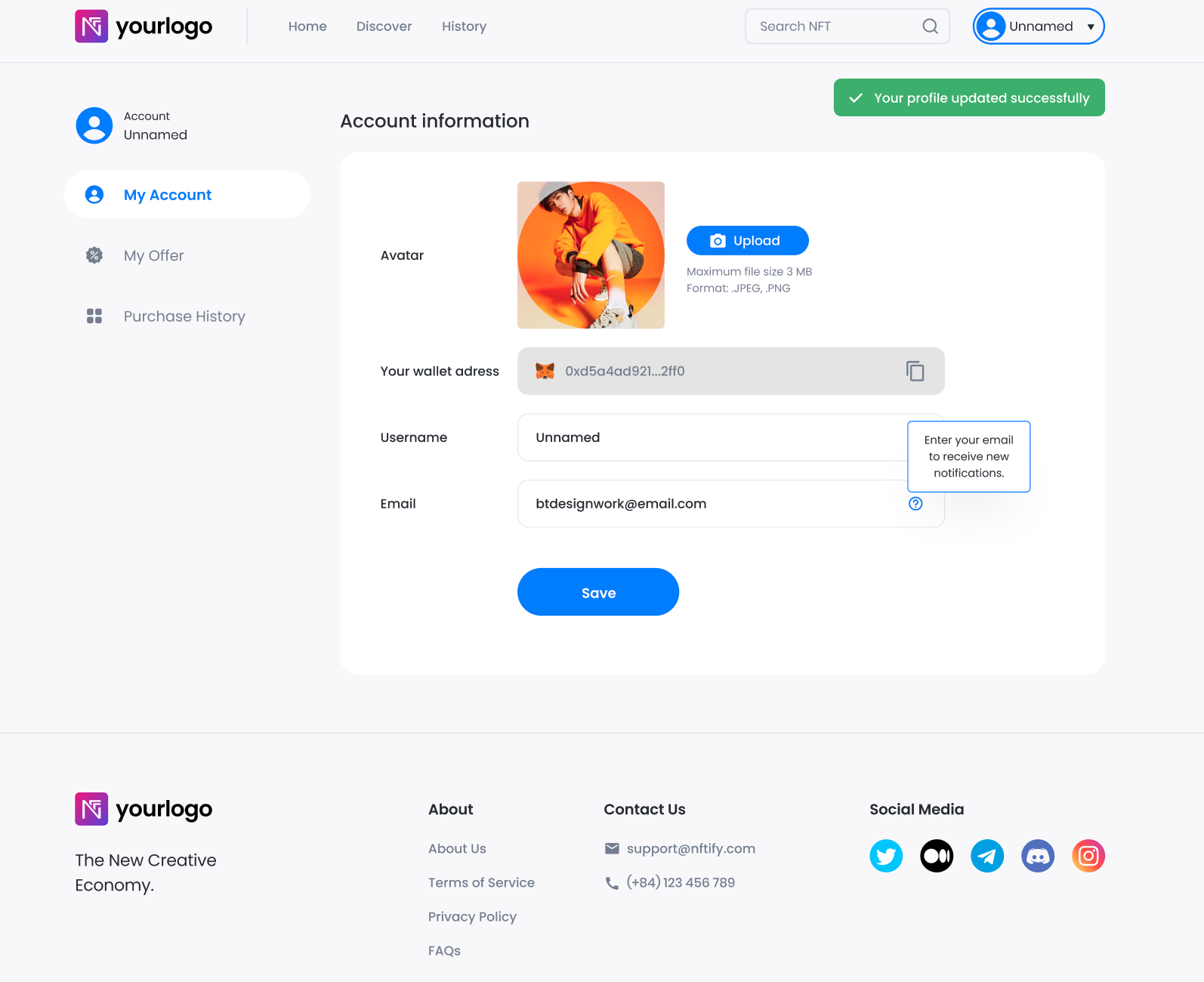 Step 2: Upload your Avatar, User name and Email
Note: NFTify supports images with a Max file size of 3 MB. File types supported: JPNG, PNG.

Step 3: Click on Save