NFTs are the heart of your business, so today we'll be focusing on how to add a new NFT to NFTify by some easy steps. You'll quickly have your best sellers ready to go for your store!
Step 1: From your Store Admin site, go to NFT --> NFT listing. On the NFT listing page, click on Create NFT -> Single NFT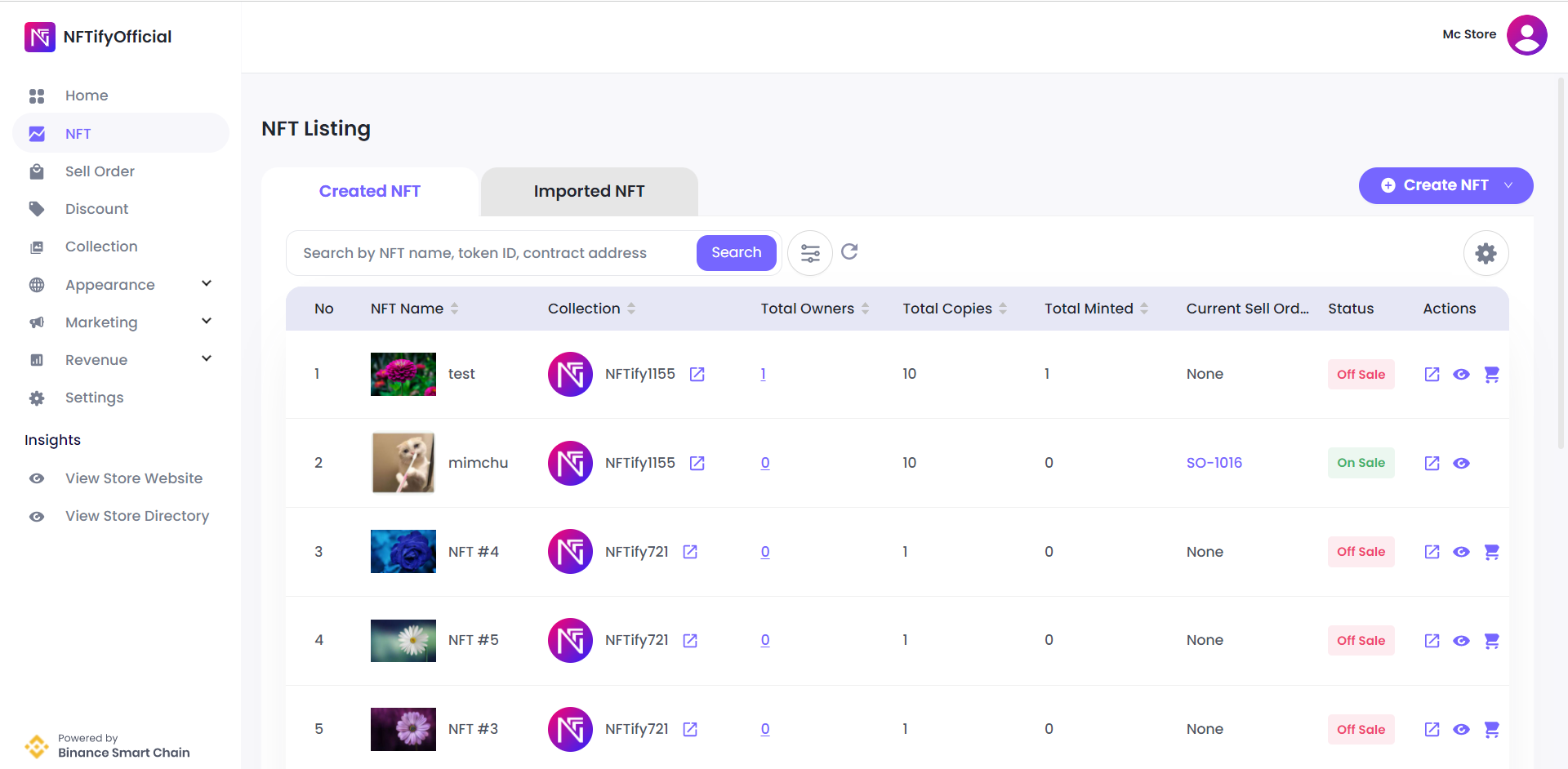 Step 2: On Create NFT page, drag and drop or Upload from Device your NFT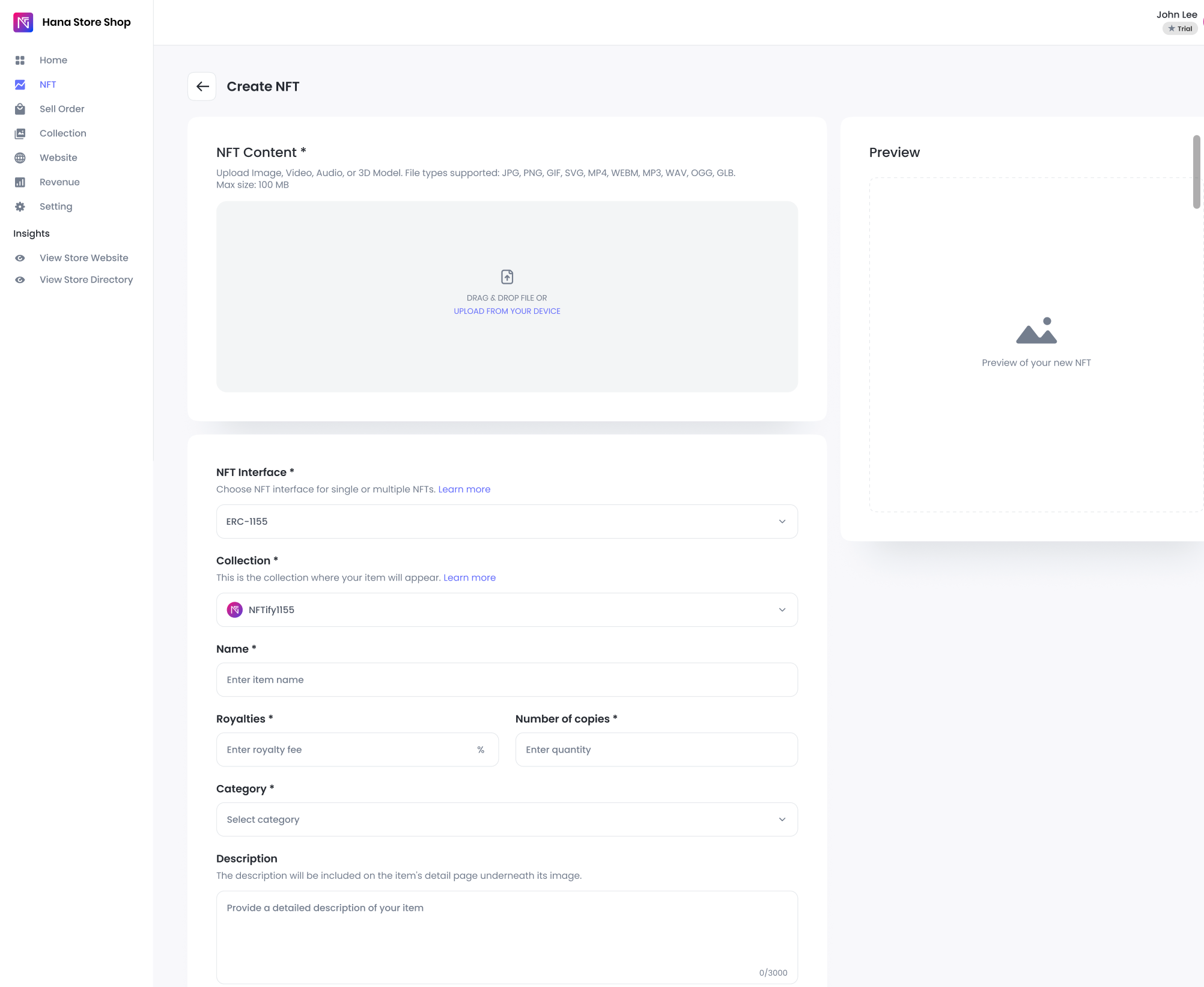 Note: NFTify supports Image, Video, Audio, or 3D Model. File types supported: JPG, PNG, GIF, SVG, MP4, WEBM, MP3, WAV, OGG, GLB. Max size: 100 MB


Step 3: Enter all required information of your NFT.
Let's go over the basics you'll need to start selling, keeping in mind that you can always go back and add more information at a later date
NFT Interface: A standard interface allows wallet/auction applications to work with your NFT. NFTify supports ERC-721 and ERC-1155
Collection: A collection that your NFT belongs to. NFTify provides 2 default collections: NFTify721 and NFTify1155. If you want to create your own collection, refer to Create Collection article
Name: The title should be the name for your NFT as you want your customers to see it
Royalties: The percentage of the commission for the copyright of the work when an NFT buyer resells your NFT to another person
Description: All information about your product to inform and persuade your potential customers. It emphasizes the product's advantages, lists its characteristics, or highlights its features. Write unique product descriptions so they rank higher in search engines


Tip: To improve your product descriptions, you should:

Avoid long and complex sentences

Use keywords to highlight features, benefits, materials and more

Write two versions of your description: one brief and one long: Some individuals prefer to scan rather than read, while others prefer to learn more about your product in depth; make sure you cater to both types.



Number of copies: Number of editions you want to sell for this NFT
Category: Types of this NFT, you have to choose at least 1 option

Step 4: Add Properties, Levels, Stats, Boosts, Date and enable Unlockable Content (optional)
Unlockable content: a

secret content such as digital key, code to redeem or link to a file that NFT owner receive after purchasing an NFT successfully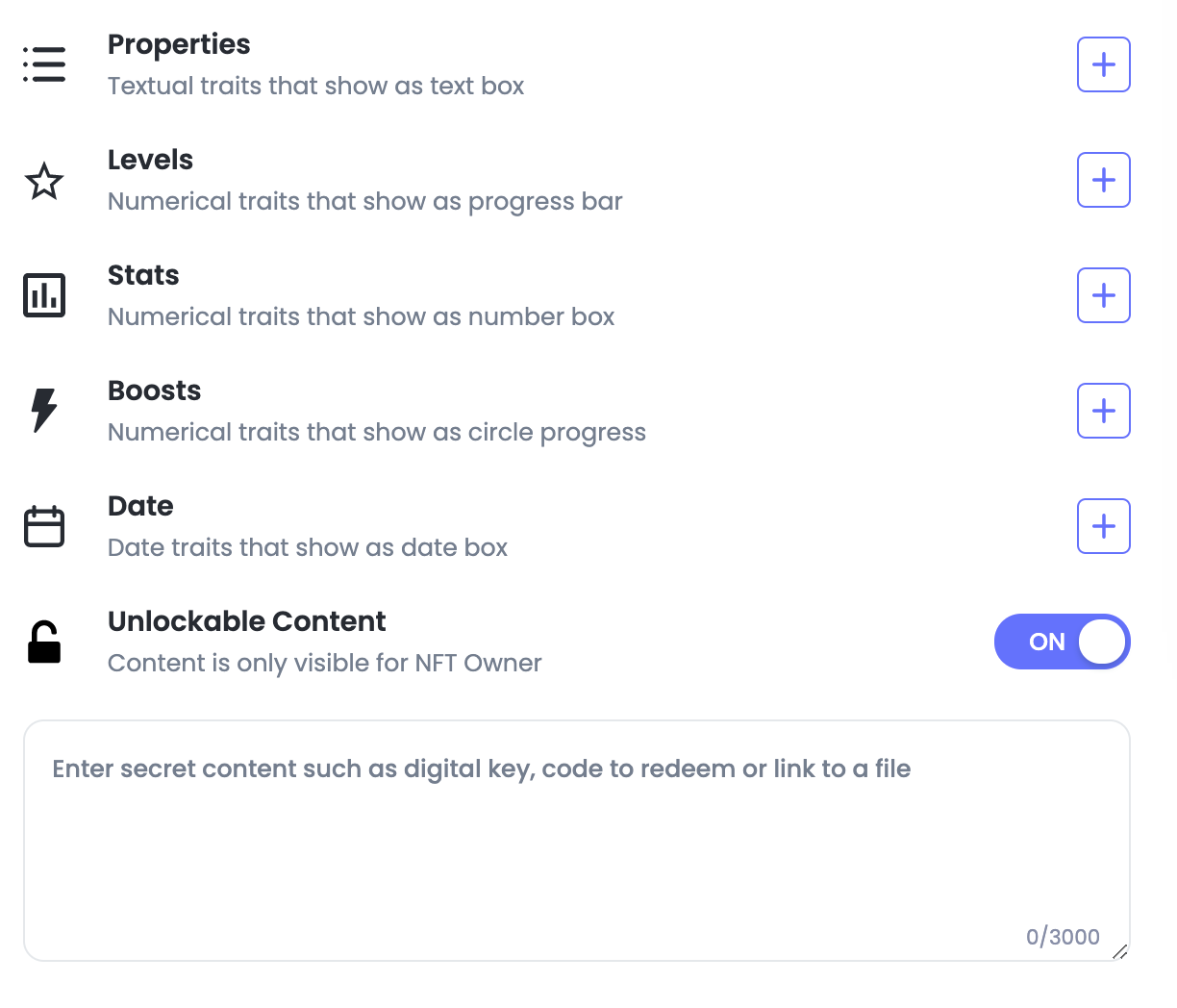 Step 5: Choose Display Setting. You can show or hide your NFT on your website

Step 6: Edit Search Engine Listing Preview by clicking on Edit SEO. You can edit your Page Title, Description and URL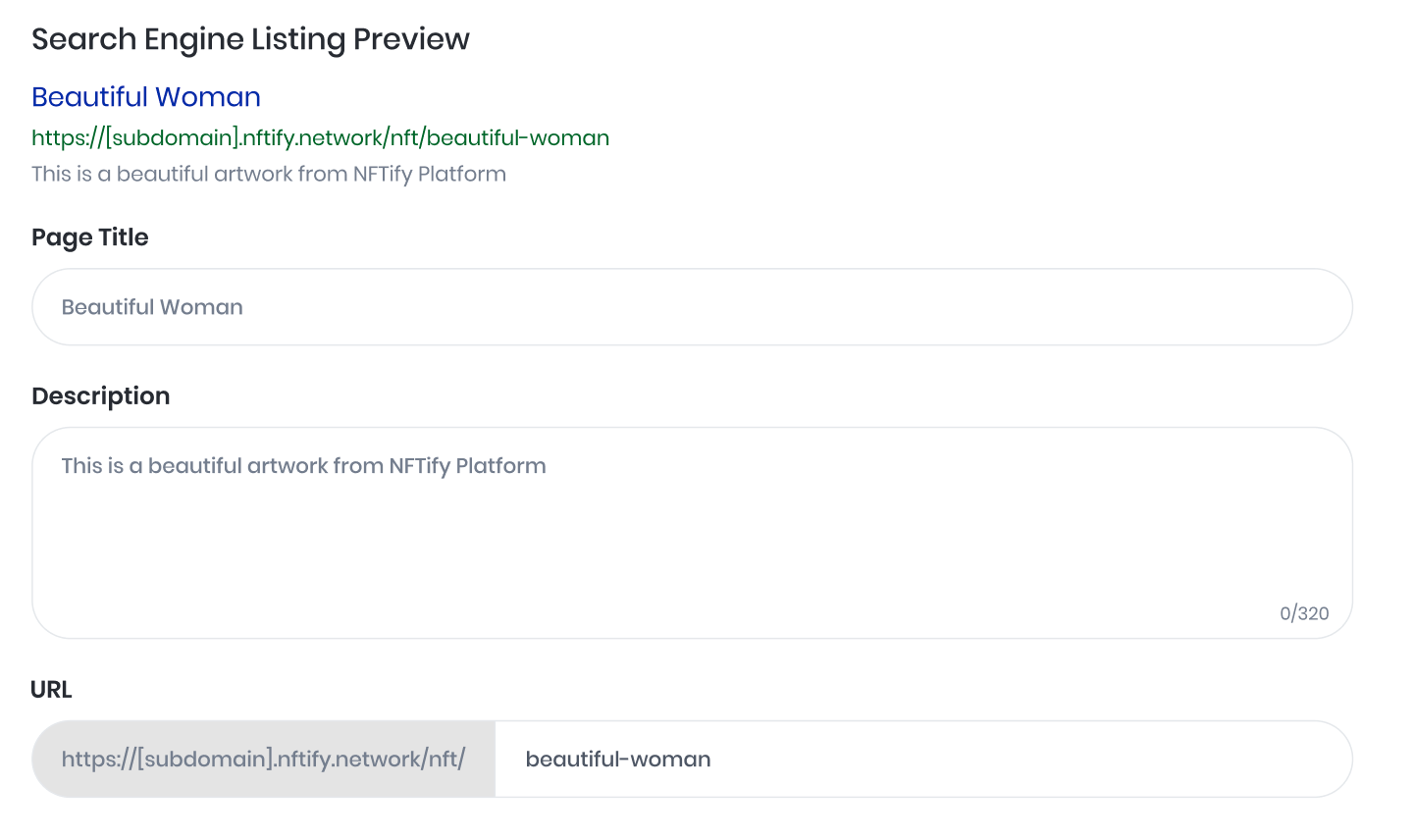 Step 7: Click on Create Item. Now repeat the process for creating your other best sellers