NFTify's store owners can have a new source of earning simply by inviting their friends to join our platform.
NFTify's referral program offers rewards to inviter for every NFT sold in the store that is registered from the inviter's referral link, for up to 6 months. The more businesses and friends you refer, the more you can earn. What's even better is that both you and your friends can earn the reward. Everybody wins!
Detailed reward rules are simple as follows:
| | | |
| --- | --- | --- |
| Number of invitees | Reward for inviter | Reward for invitee |
| 1- 10 | 16% | 4% |
| 11 - 50 | 24% | 6% |
| Over 50 | 32% | 8% |
* Reward rate is calculated based on transaction fee (2.5%) and not applicable for NFTs listed in N1 token. Specifically, inviters can receive up to 32% of invitees' transaction fee. Reward will be distributed in the form of N1 token once the invitee's store has its first NFT sale.
To access this program page, click on your account icon at the top right of the Homepage, then select My Referral
1. My Referral
In this section, you can:
+ View and copy your unique referral link by clicking on Copy link button
+ Share referral links on social networks or messaging apps including Facebook, Telegram, Twitter, Linkedin and Whatsapp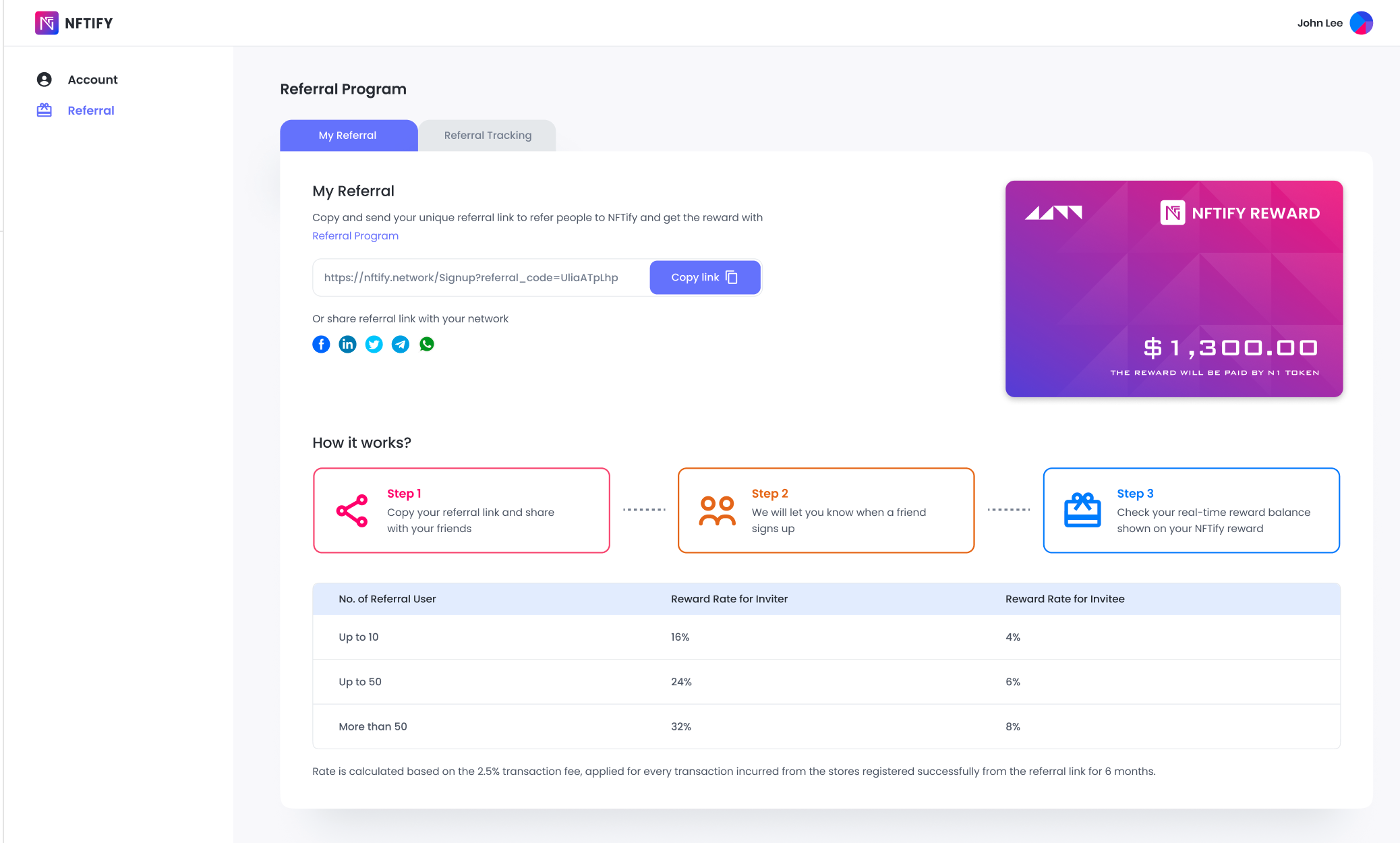 To join this program:
Share your unique referral link with your friends.
Get your friends to register and create store on NFTify using the referral link
Help your friends build, launch their stores and start selling. When your friend sell an NFT successfully, you will earn reward!
2. Referral Tracking
In the Referral Tracking tab, you can:
+ View the number of clicks on your referral link
+ View the number of users registered via your referral link
+ View total transactions of referral users
+ View total reward amount. The reward is calculated by USD on service fee and paid in N1 token, applied for every transaction incurred from the stores registered successfully with the referral link within 6 months. The reward redeeming feature will be available soon.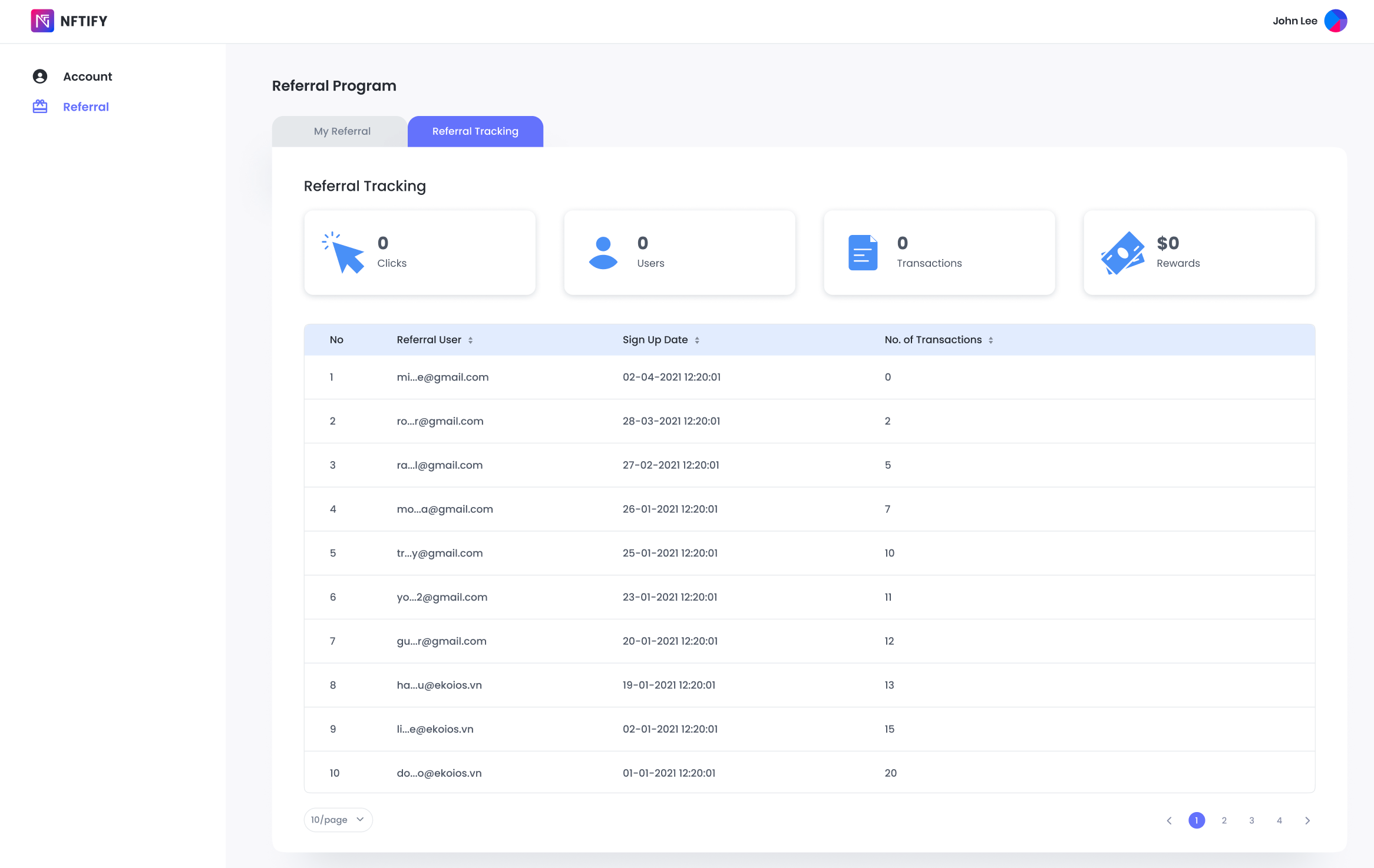 We wish many NFTify users can benefit from this referral program and more and more creators can know about NFTify and be successful with their own NFT stores!