What Is an Airdrop Event ?

The main idea of an Airdrop Event is to send newly minted tokens to hundreds or thousands of different wallet addresses with the hope recipients will be more inclined to engage with the corresponding project – even if it's only to learn how to cash out the free tokens into something else.
Today we'll be focusing on how to create a new Airdrop Event to NFTify by some easy steps. You'll quickly have more buyer to go for your store!
Step 1: Click on left menu and select Airdrop tab, go to Airdrop Event listing. On the Airdrop Event listing page, click on Create Airdrop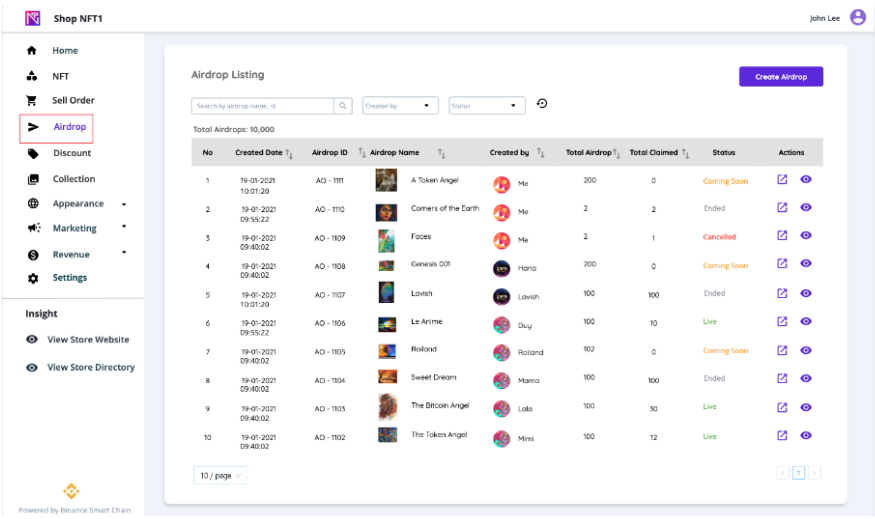 Step 2: On Create Airdrop page, drag and drop or Upload from Device your Airdrop Preview image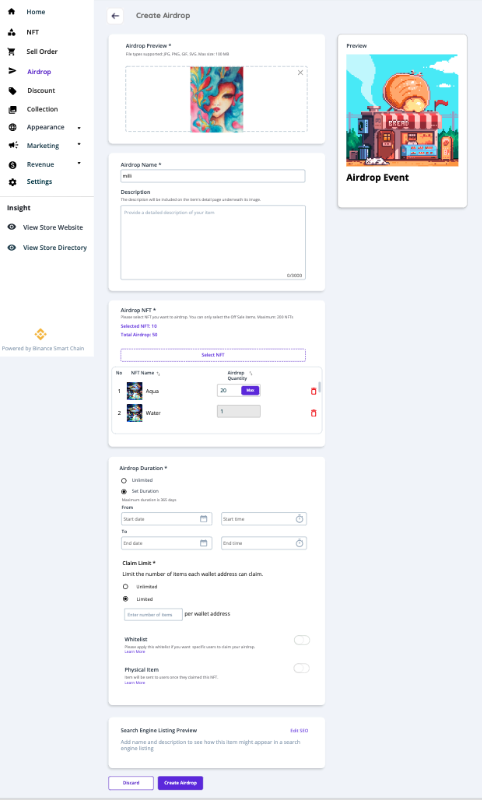 Note: File types supported: JPG, PNG, GIF. Max size: 100 MB


Step 3: Enter all required information of your Airdrop.
Let's go over the basics you'll need to start selling, keeping in mind that you can always go back and add more information at a later date
Airdrop Name: The title should be the name for your Airdrop Name as you want your customers to see it
Description: All information about your event to inform and persuade your potential customers. Write unique product descriptions so they rank higher in search engines

Airdrop NFT: Select NFT and quantity of editions you want to airdrop for this event
Airdrop Duration: Select the duration you want the event last including 2 types which are Unlimited and Set Duration (With set duration you can select start time and end time for the event to start and end)
Claim Limit: Select to limit the NFT each wallet can claim including Unlimited (Each wallet address can claim unlimited amount of NFT) and Limited (Store owner inputs number of NFT each wallet address can claim)
Step 4:
Enable Whitelist to allow only wallet address in the list can claim NFT from the Airdrop Event
Switch button to On to show Search whitelist combobox
Step 5: Choose Physical Item and you can switch button to On add Physical Item
Step 6: Edit Search Engine Listing Preview by clicking on Edit SEO. You can edit your Page Title, Description and URL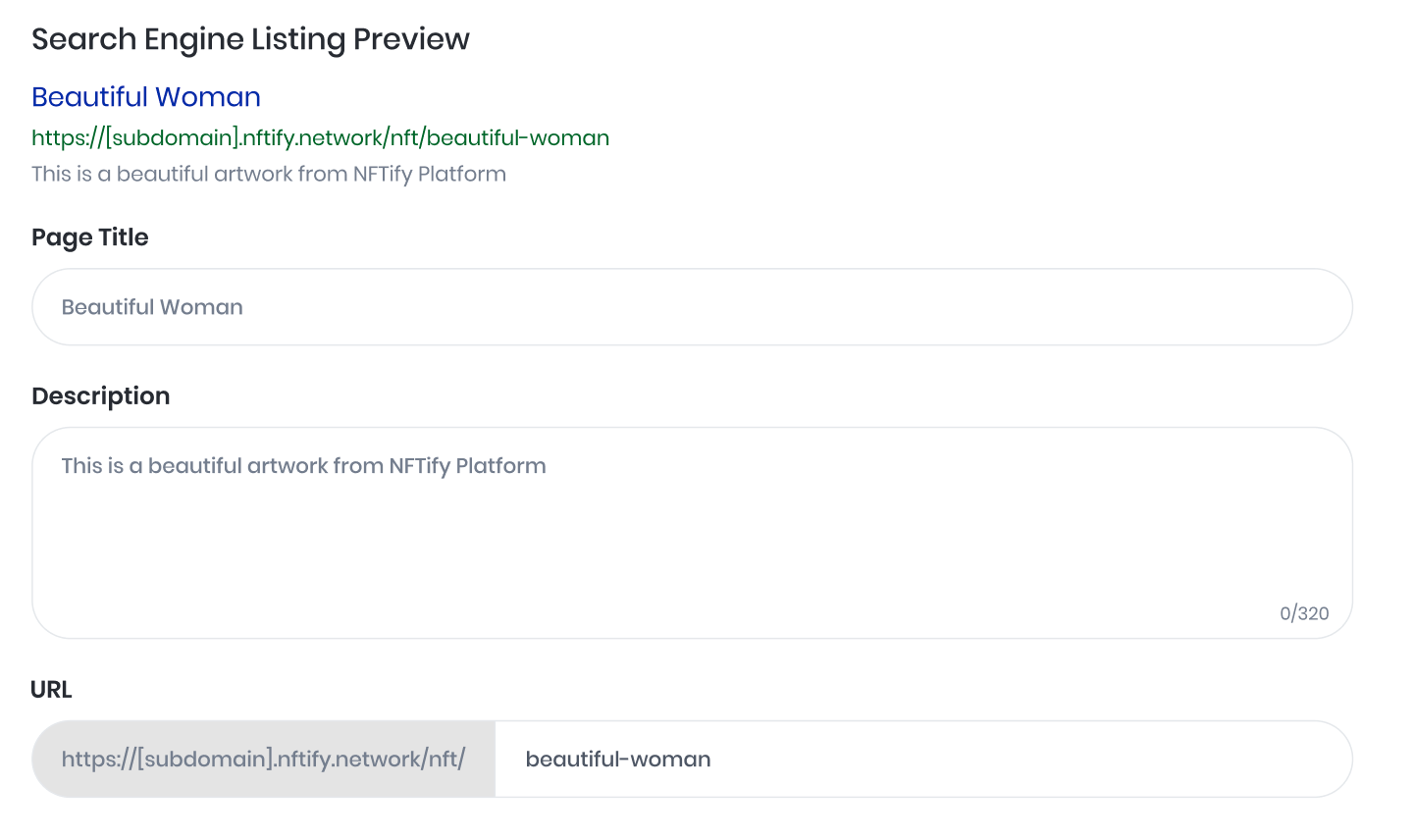 Step 7: Click on Create Airdrop. Now repeat the process for creating your Airdrop Event right now.
Note: You can only select NFTs you created to use for your Airdrop campaign.