Now on NFTify, you can connect your store with your Mailchimp account in order to manage emails from customers and create various email campaigns on Mailchimp.
You can set up Email Integration with Mailchimp by following these steps below:
1. Create an API key on Mailchimp
Step 1: On your Mailchimp account, click on the avatar on the left corner, then click on Profile.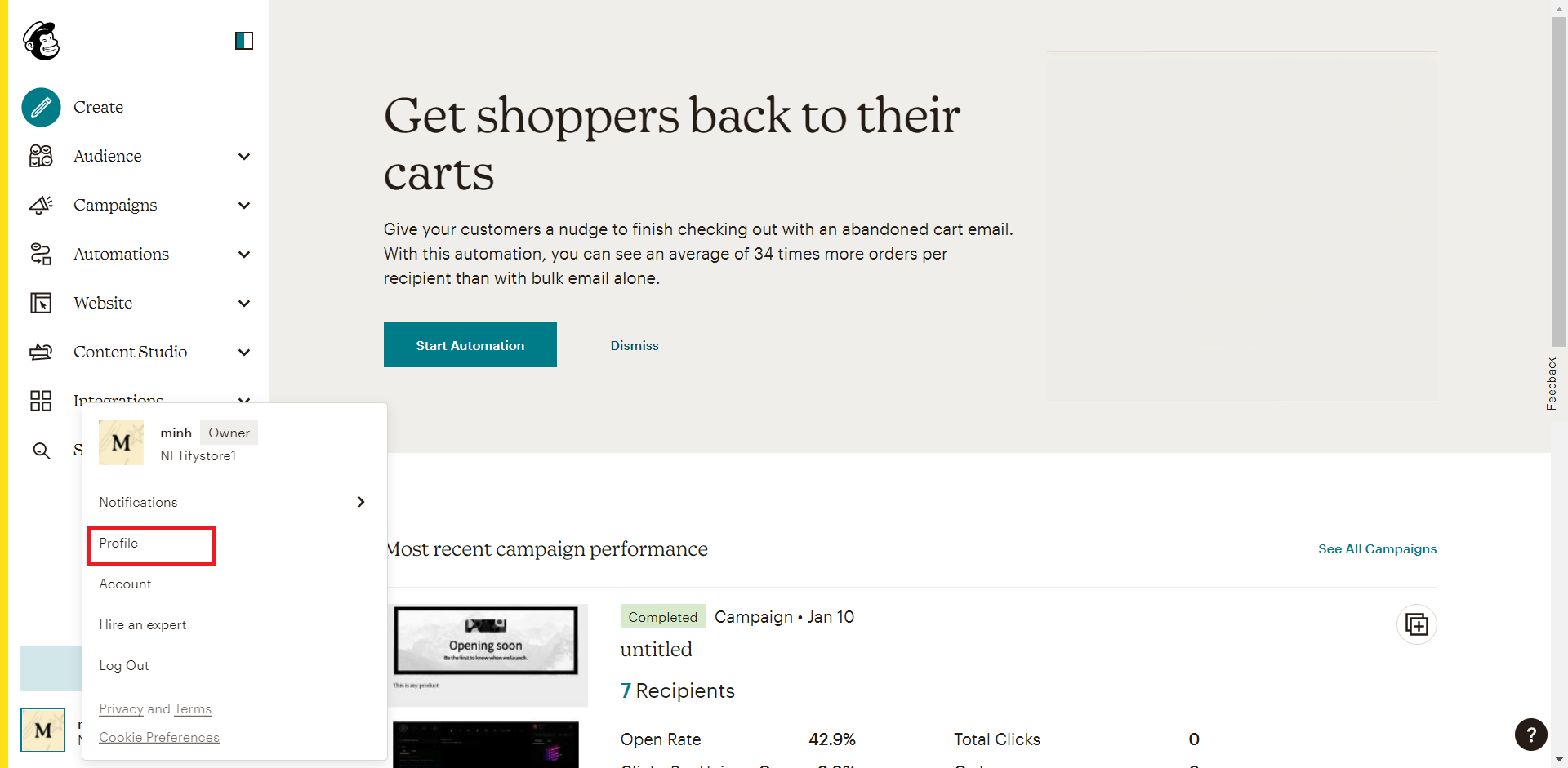 Step 2: Click on Extras -> API keys.

Step 3: Click on Create A Key button to create an API key.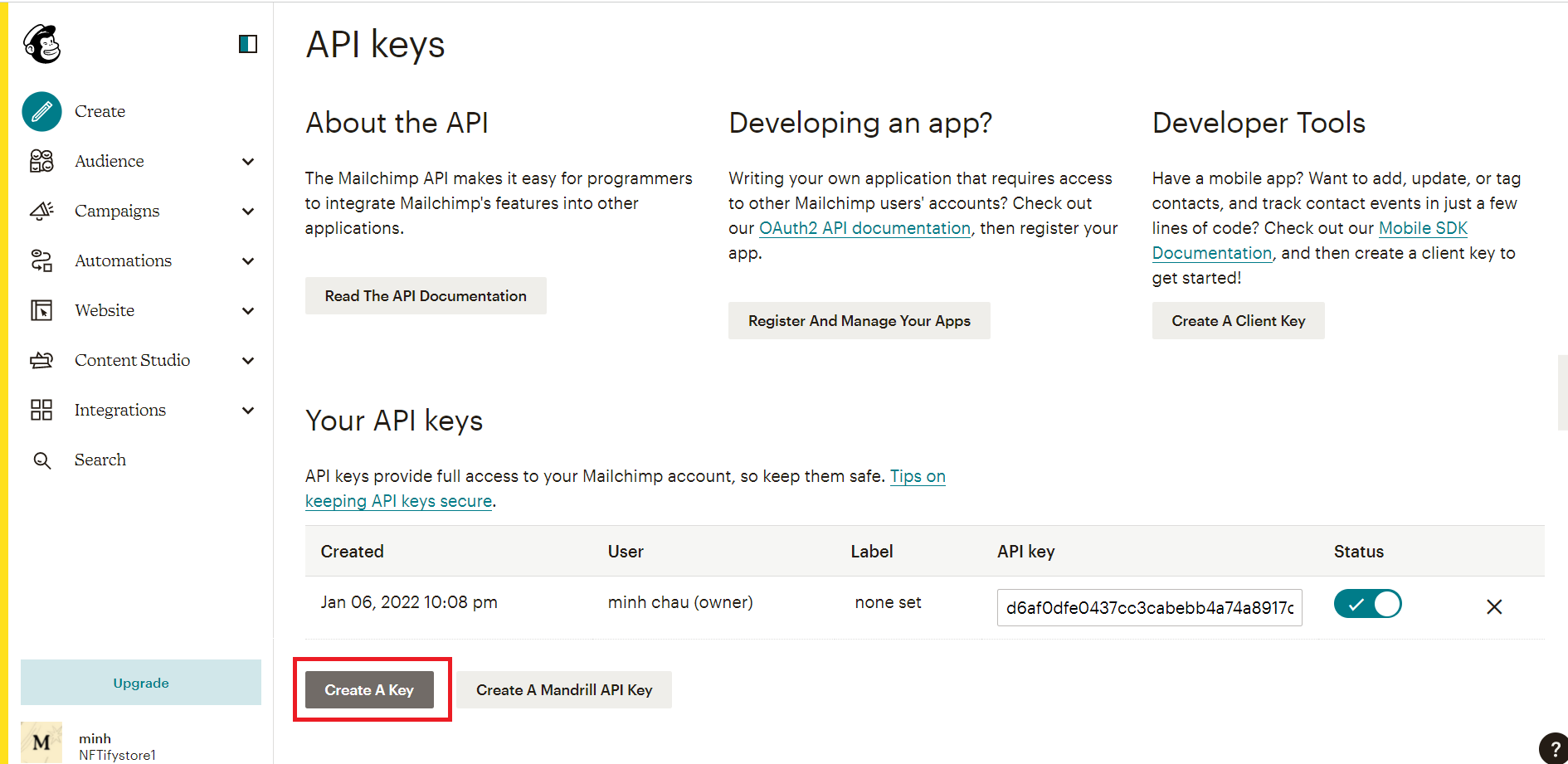 Step 4: Copy the API key on the field.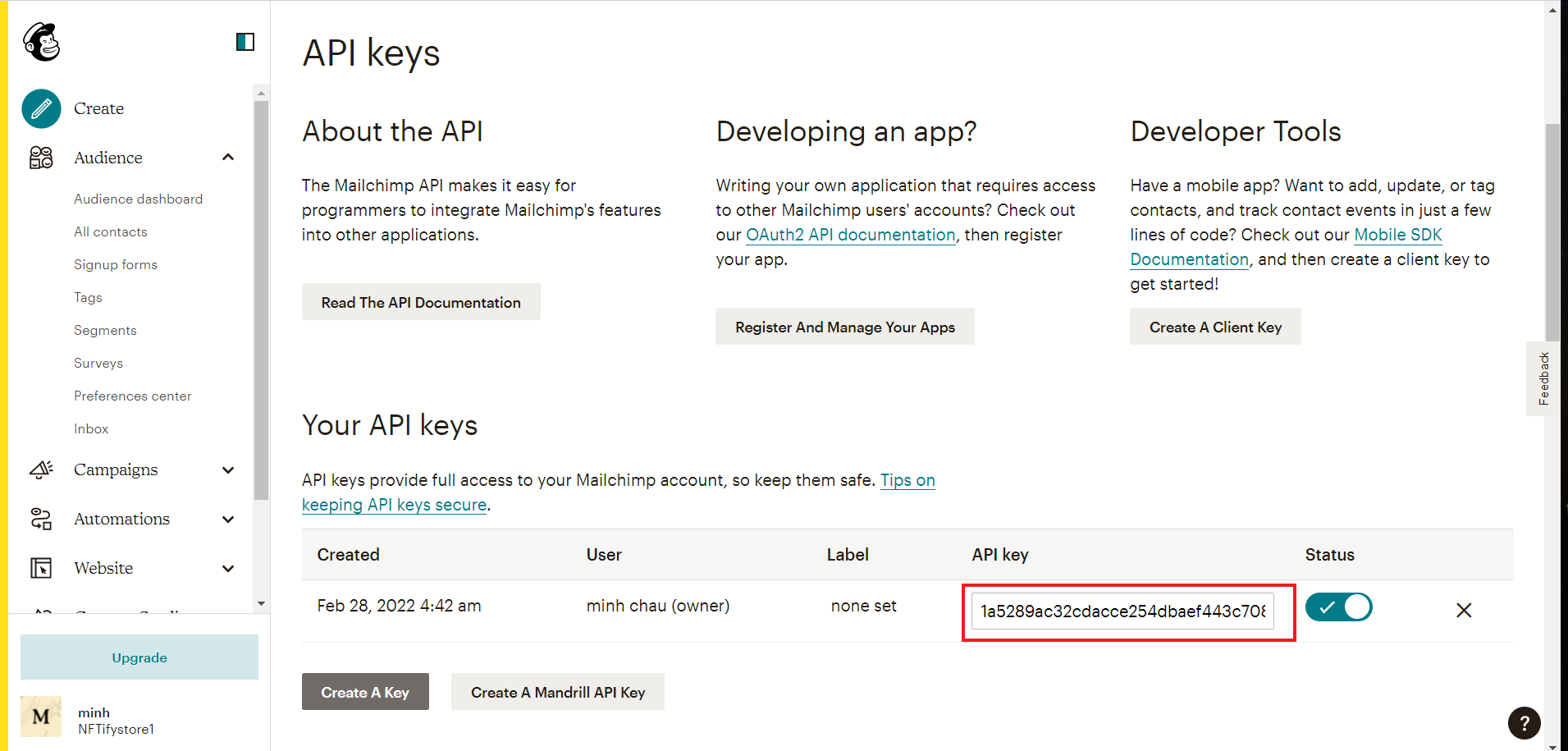 2. Set up Email Integration on NFTify
Step 1: On NFTify, go to your Store Admin site -> Marketing -> Integration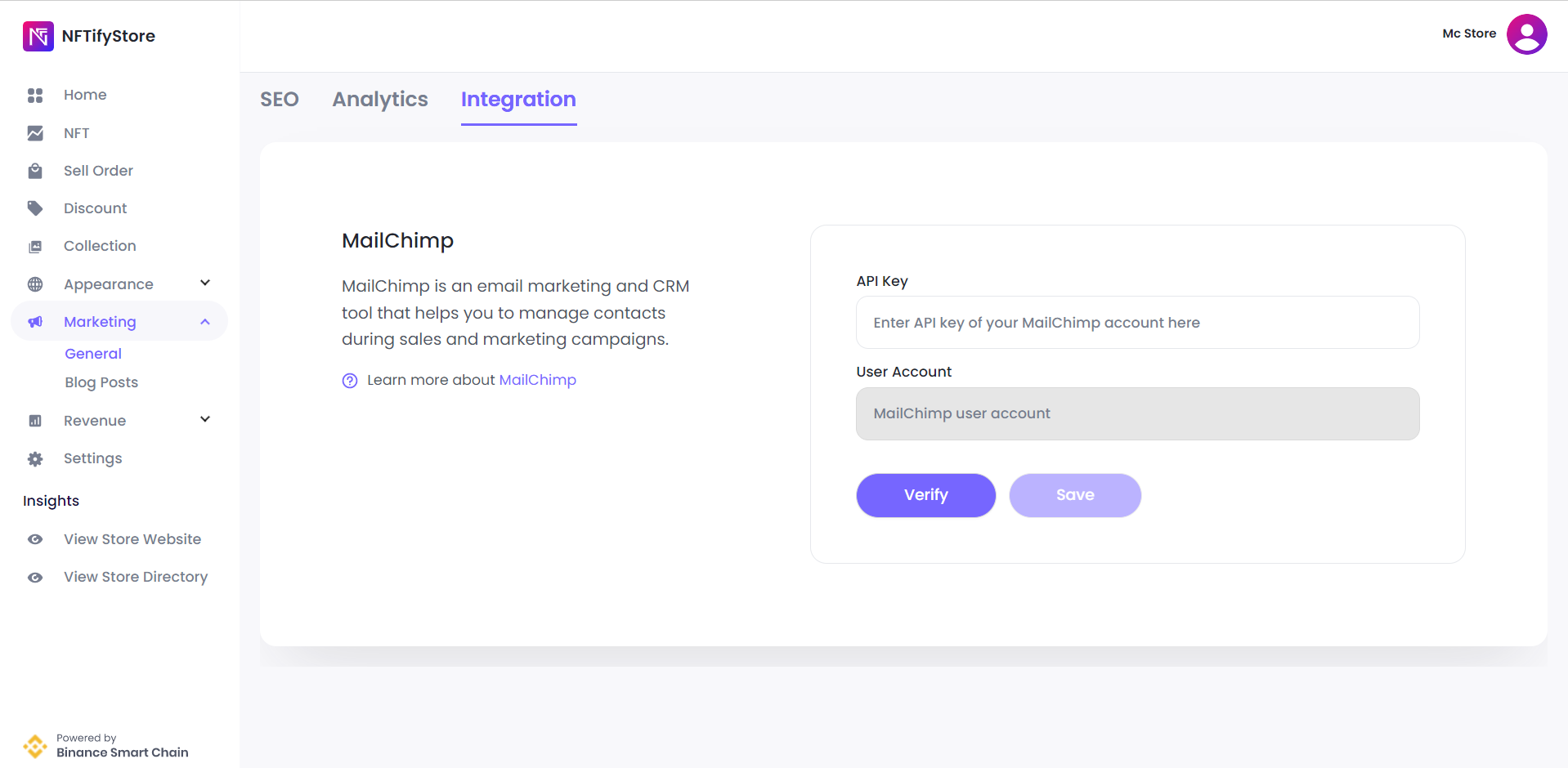 Step 2: Paste your API key into the field, then click on Verify button.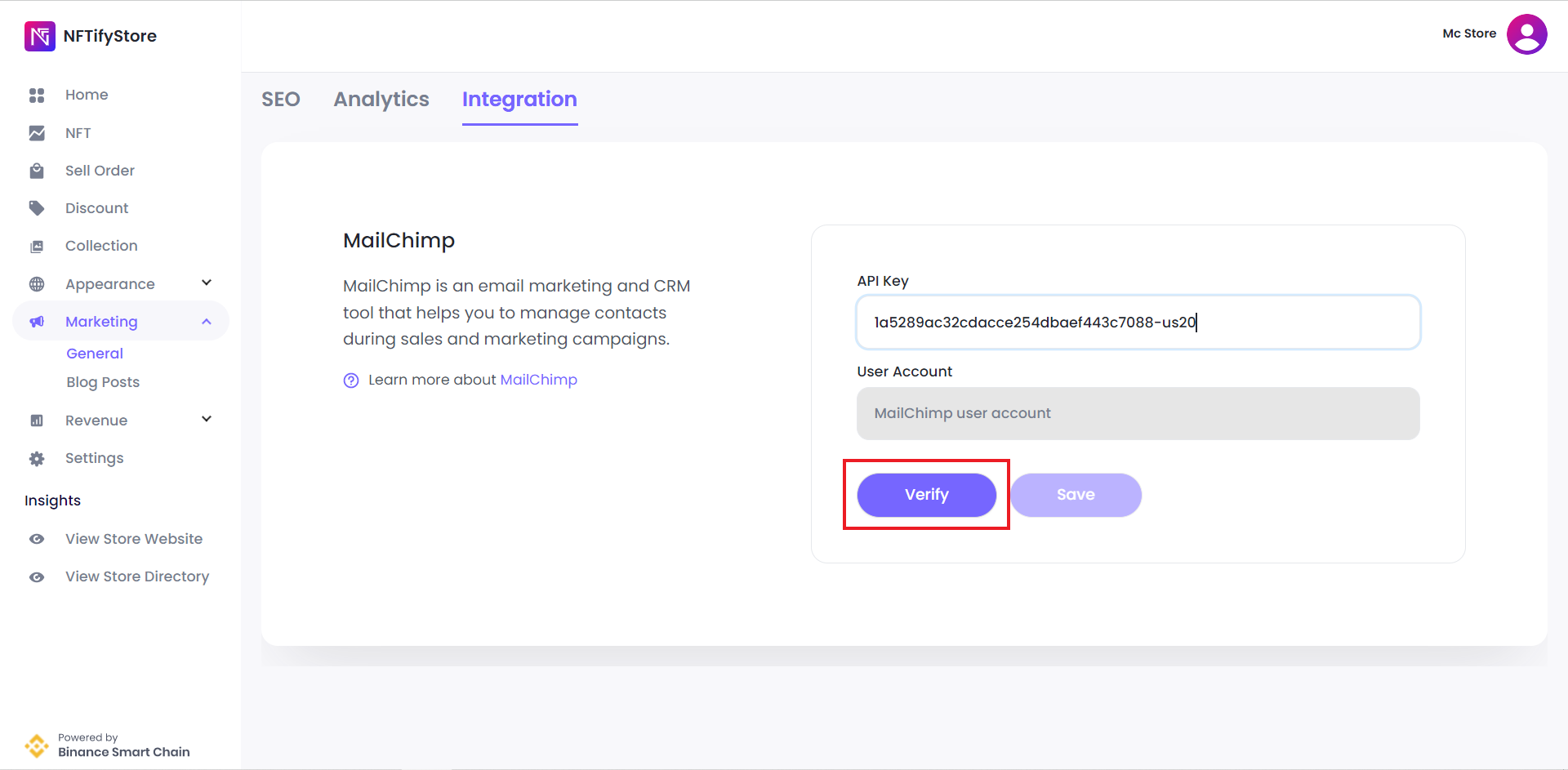 Step 3: Your User Account is displayed on the second field. Click on Save button to save this API key.
Now all the emails that users enter into Email Subscription form on your store website will go to your Mailchimp account. You can change this API key at anytime you want.
Please find out more about how to customize Email Subscription form here.