In this section, you can add your store name or logo image at the top of your store page. Besides, you can also customize your logo image width.
To customize header:
Step 1: In the Home page section, click on Header

Step 2: Select to define what to display on header: Store name or Logo image. Default is the Store name that you insert when you registered.
Step 3: To upload a Logo image, click on Upload Image from your device or Drag and drop the image into the blank.
You can also slide to adjust the logo size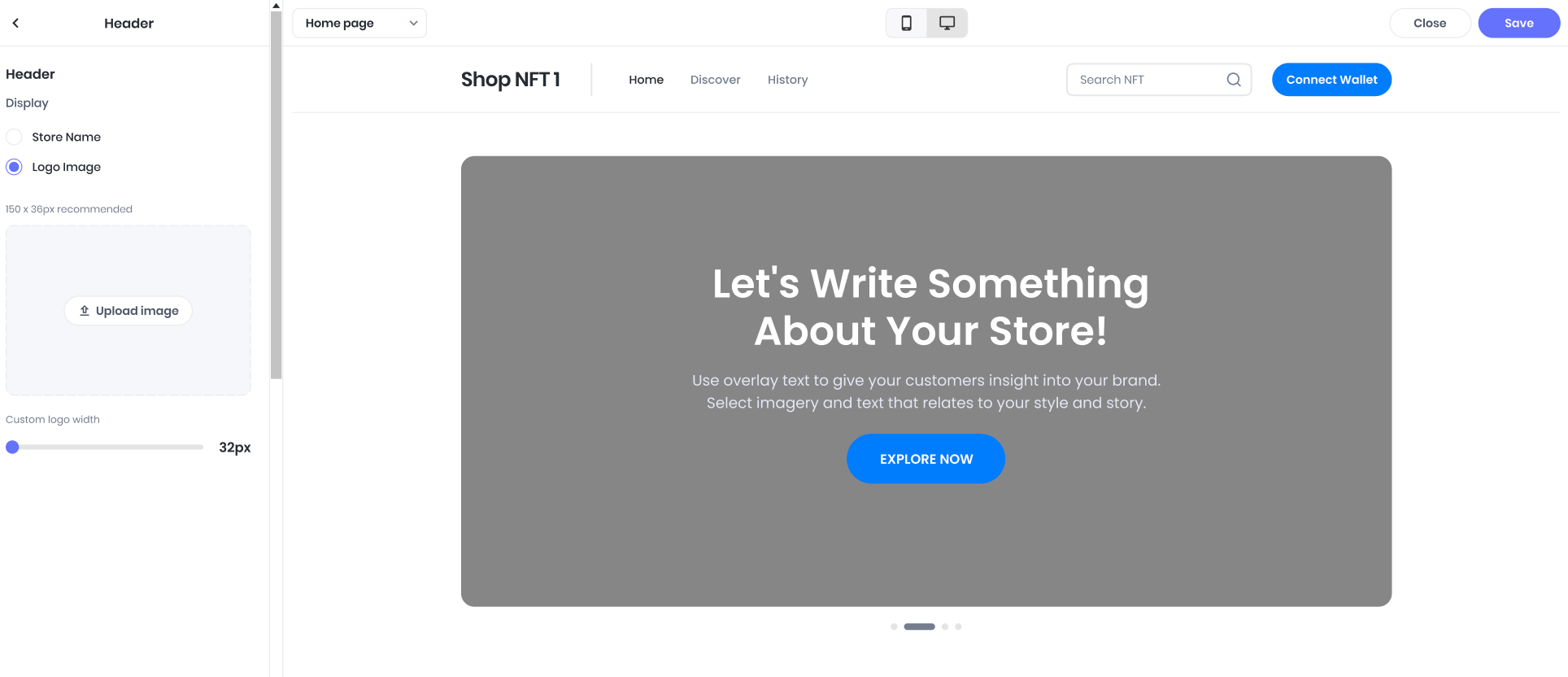 Step 4: Click on Save if you're satisfied with the design