In this section, you can provide information contacts and your social media at the end of your store page
To customize footer:
Step 1: In the Home page section, click on Footer
Step 2: Select to define what to display on footer: Store name or Logo image. Default is the Store name that you insert when you registered.
Step 3: To upload a Logo image, click on Upload Image from your device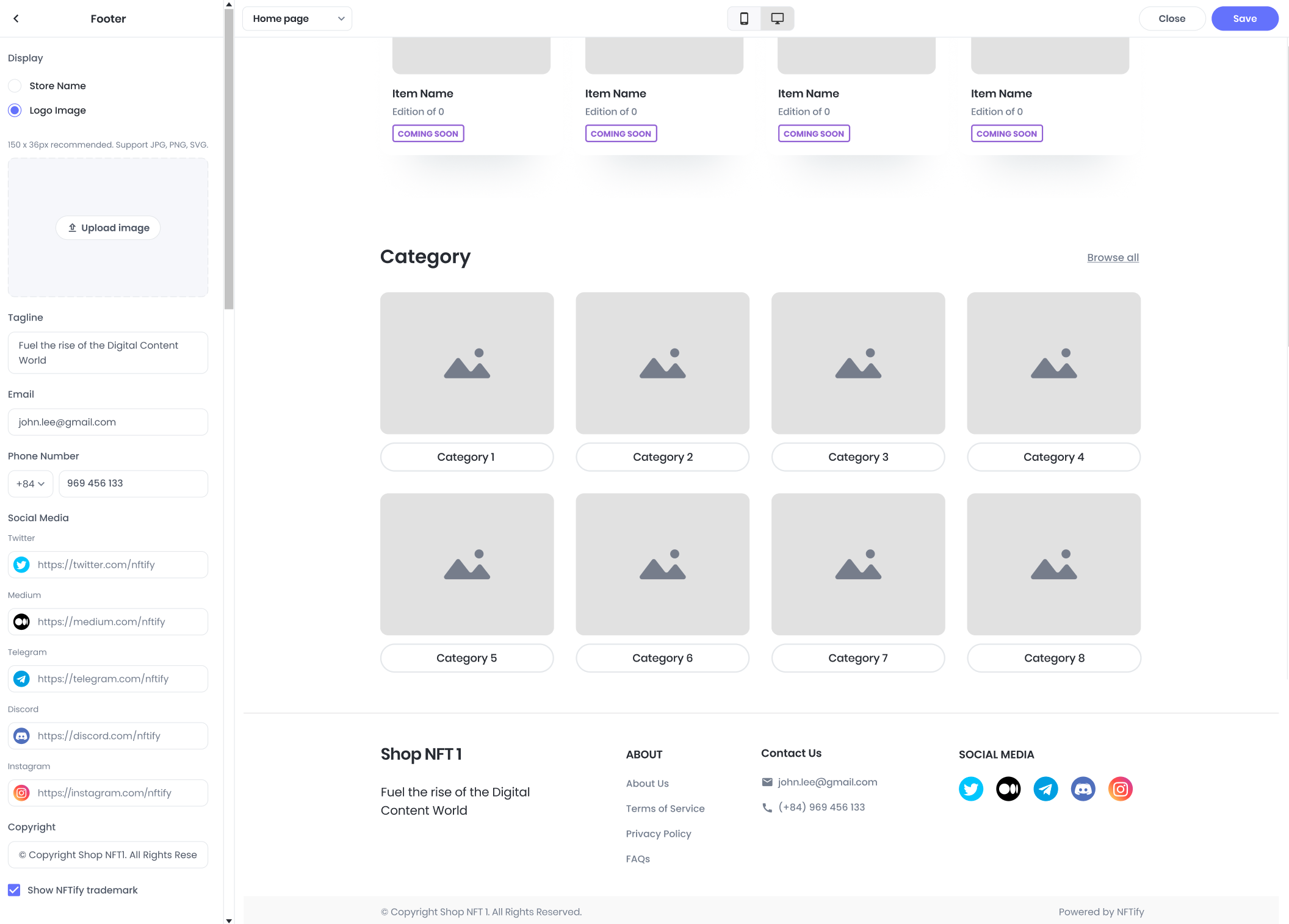 Note: NFTify supports the best images with a Max file size of 100 MB. File types supported: JPG, PNG, SVG.
Step 4: Fill in the Tagline content. Default content is "Fuel the Rise of the Digital Content World"
Step 5: Fill the links that connect to your social media channels, including Twitter, Medium, Telegram, Discord and Instagram
Step 6: Customize the copyright content for your store. Default content: © Copyright [Store Name]. All Rights Reserved.
Step 7: Tick/ Untick to show/hide the NFTify trademark on the footer
Click on Save