All of your shop's signatures are described in the banner. You may make customers impressed with your brand name and slogan at first sight by filling up this field.
To customize banner:
Step 1: In the Home page section, click on Banner
Step 2: Choose Display Layout including Fixed Width, Full Width

Step 3: Choose Ratio of your banner image
Step 4: Choose Text Animation
Step 5: In Overlay Opacity, slide to adjust the opacity of your banner image
Step 6: Click on Auto Slide box if you want your slideshows move automatically every 5 seconds
Step 7: In Content section, Slideshow 1, upload your Banner Image
Step 8: Fill Alt Text to improve SEO for your banner image
Step 9: Choose Image Link to select the page that link to your banner image
Step 10: Fill Title and Subtitle boxes
Step 11: Change Button Label (optional), and choose Button link by selecting available page or pasting a link
Step 12: Click on Add slideshow if you want to add another slideshow
Click on Save button if you satisfy with your banner.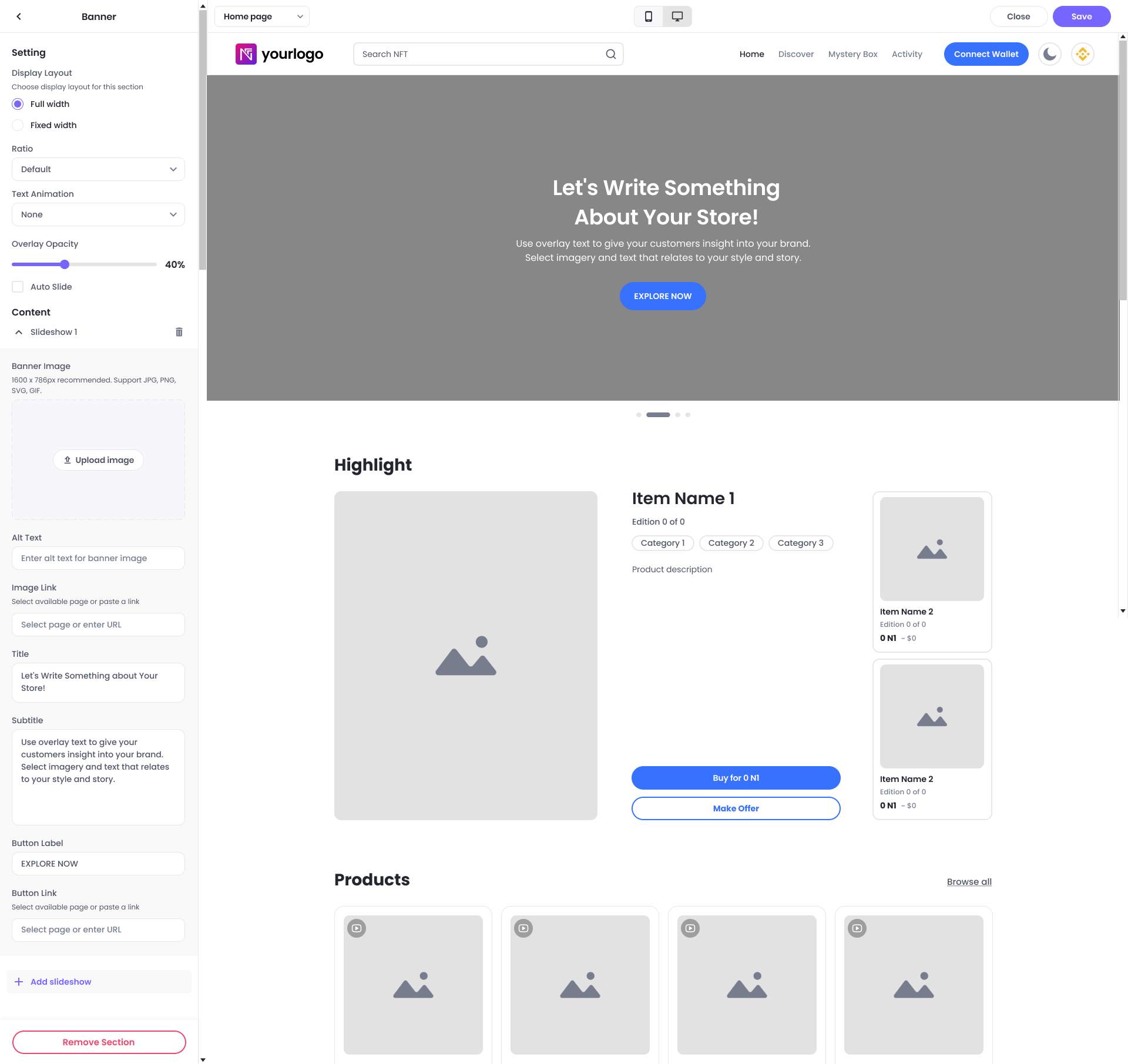 Tip: You can also remove this section if you want