In Dark Mode, NFTify provides a darker color palette for all screens, views, and controls, and it uses more vibrancy to make your NFT content stand out.
After you unlocked Dark mode at Apps section, you can change between Dark Mode and Light Mode at Customization section.
NFTify set Light Mode as default.
To change from Light Mode to Dark Mode:
Step 1: On Customize Theme page, choose Settings tab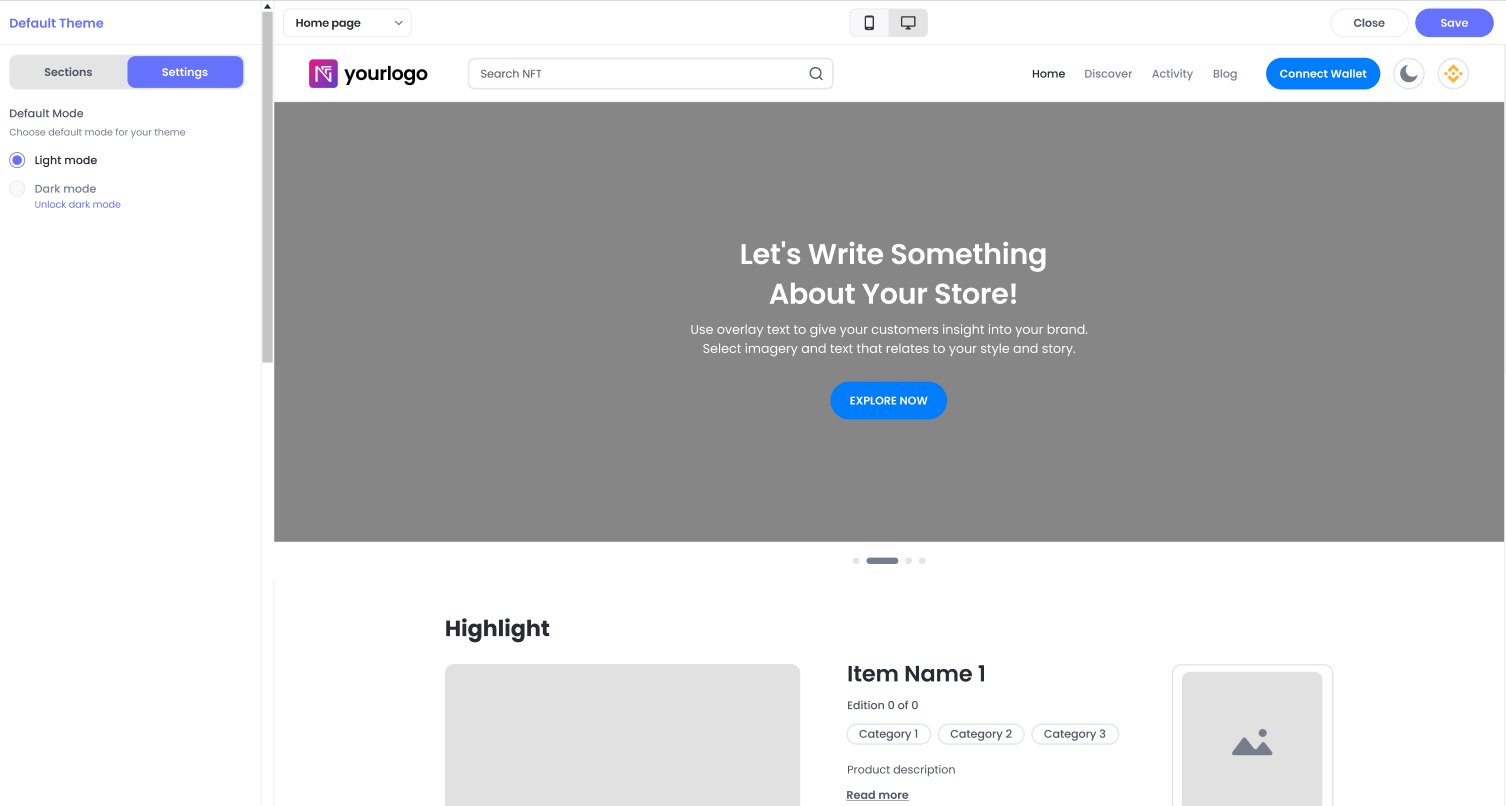 Step 2: Select Dark Mode, click on Save to apply the change