On NFTify, you can invite other artists to join your store and create as well as sell NFTs under your store's name. You can gain some profit from those transactions by setting store fee as the following steps:
Step 1: From your Store Admin site, go to Settings. Click on Collaborators.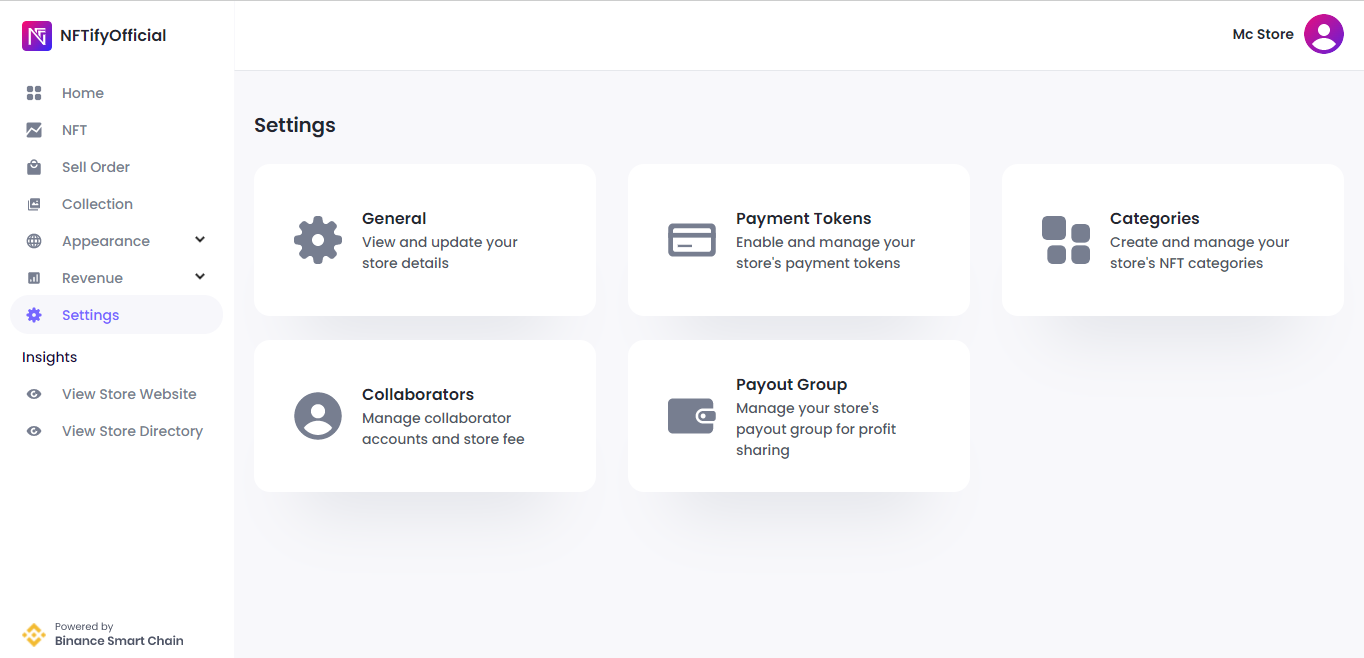 Step 2: On Collaborators Listing screen, click on Set Store Fee button.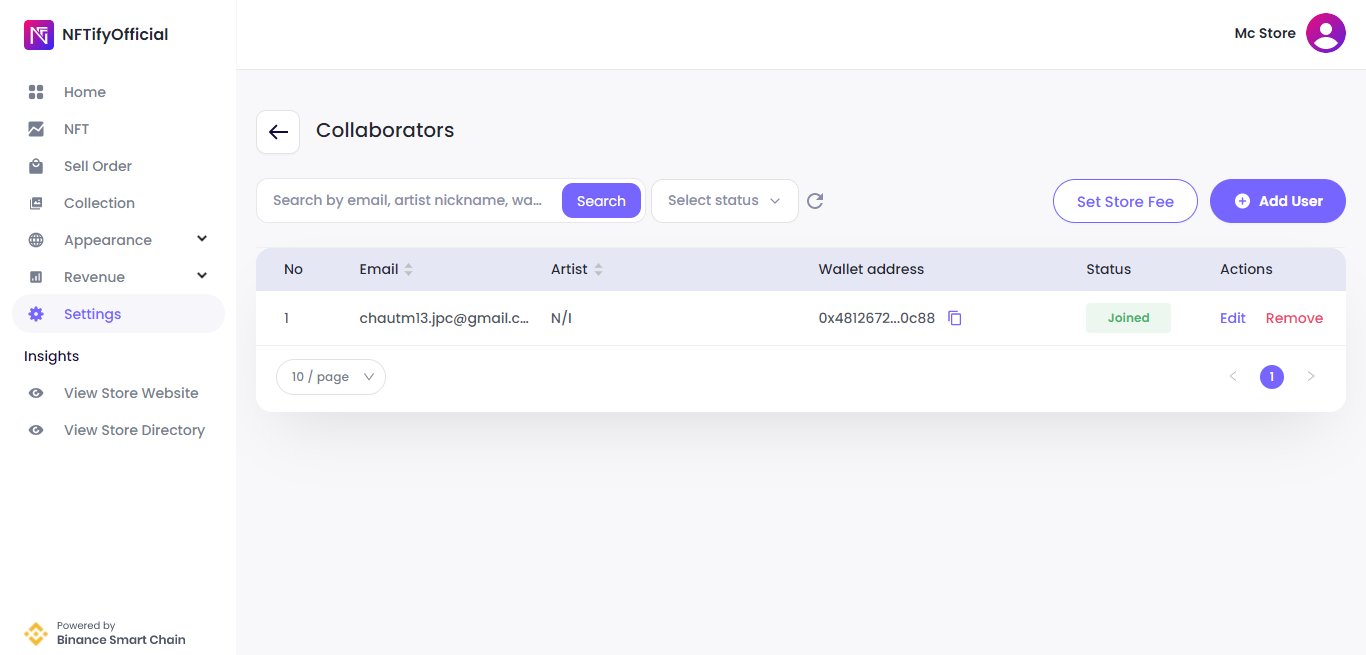 Step 3: Enter a number into the field on Set Store Fee pop-up. This is the store fee (%) that will be applied for all transactions of NFTs created by artists.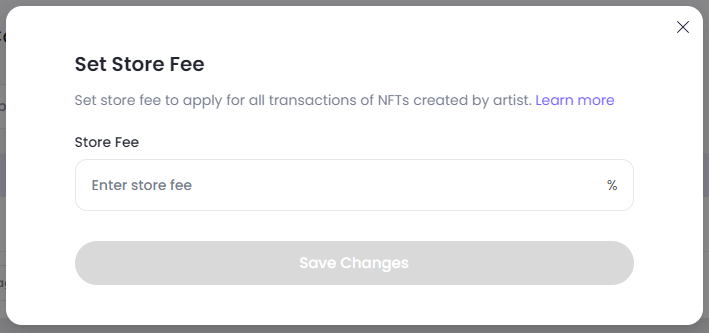 Once store fee is set, the formula for calculating the total earning of a transaction of your collaborators is:
Total Earning = Paid Amount x (1 - Service Fee) x (1 - Store Fee)
If this transaction applies a discount code:
Paid Amount = Subtotal x (1 - Discount Value)