It can be easy to be overwhelmed when you're just getting started with NFTify, and this checklist should be able to help you with that. In this checklist, you'll find the exact steps you need to find success with your NFT business.
Steps
Before you start

Build your NFT store

Manage your NFT store

Grow your NFT store

Subscribe to a subscription plan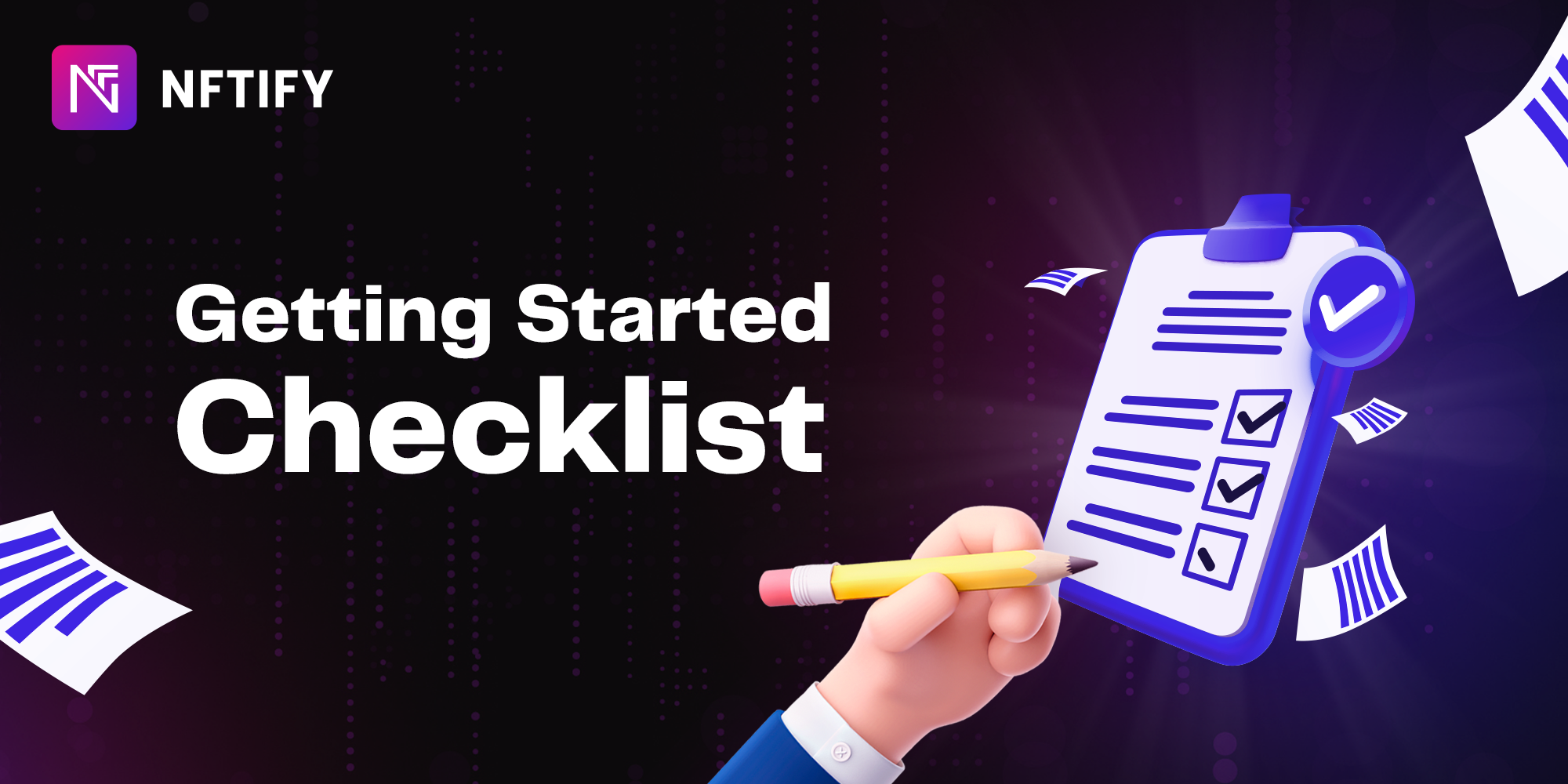 Before you start
For anyone who's just getting started in the NFT space, a crypto wallet is essential for all your in-store operations and transactions. We currently support three crypto wallets which are Metamask, Walletconnect, and Coinbase wallet. For the best ease of use and security, we recommend starting with a Metamask wallet first.
And since we support multiple chains (Ethereum, Polygon, and Binance Smart Chain) on which you can launch your store, it's vital to learn more about the nature of each chain, as well as which chain is better for your needs.
Build your NFT store
After you have created an NFT store using our platform, you'll be directed to the Admin panel which is a centralized place where you can manage everything inside your store. From here, you can work on the first crucial steps to building your first NFT store, which are:
Manage your NFT store
Once all the groundwork has been laid out for your store, you need to work on making the buying experience better for your buyers by diversifying your selling & payment methods as well as working on managing your store assets efficiently.
Grow your NFT store
After you've had a functional store and the NFTs to sell, it's time to find more growth opportunities. You can promote your store further by making it more visible on search engines with SEO, or by integrating more analytic tools to understand your audience better.
Subscribe to a subscription plan
After your 30-day trial of your NFTify store ends, you'll need to choose a subscription plan to keep your store up and running. We offer 2 plans: the Starter Plan for just $19 and the Professional Plan for $99 for all users to consider which one would fit their needs.
This checklist will be updated continually as our platform grows. For video tutorials, do check out our Master Class series.